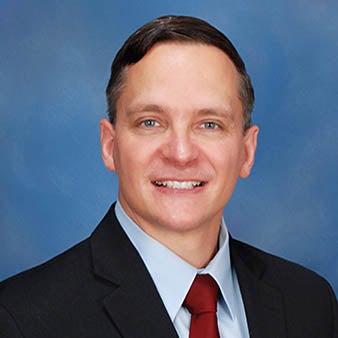 Associate Professor
Learning Foundations
Phone: 401.874.7418
Email: shane_tutwiler@uri.edu
Office Location: Chafee Hall, Rm 710
Biography
Dr. M. Shane Tutwiler is an Associate Professor of Learning Foundations at the University of Rhode Island, where he is responsible for teaching educational foundations courses to undergraduates as well as quantitative research methodology courses to graduate students. Shane's primary research interests include the use of virtual environments to support and assess science learning, as well as the application of latent and longitudinal statistical techniques to model changes in student learning and attitude.
Research
Modeling growth in student learning and attitudes
Modeling change in student behavior in educational virtual environments
Application of Bayesian methodologies to educational research
Education
Ed.D., Human Development and Education, Harvard Graduate School of Education
Ed.M., Technology, Innovation, and Education, Harvard Graduate School of Education
B.S.Ed., Science Education, Temple University
Selected Publications
Bressler, D.M., Tutwiler, M.S., Siebert-Everstone, A., Annetta, L.A., Chen, J.A. (2022). "What if we explore…" Promoting Engaged Learning and Collaboration with MOUNTAIN RESCUE. Simulation & Gaming.
Thompson, M., Barrasso, A., Tutwiler, M.S., Garik, P. Spilios, K. (2022). Context matters: Influence of undergraduates' approaches, experiences, and expectations on the LA Model in large enrollment science courses. Educational Innovations & Emerging Technologies. 2(1):33-55.
Bressler, D.M., Tutwiler, M.S., & Bodzin, A.M. (2021). Promoting student flow and interest in a science learning game: A design-based research study of School Scene Investigators. Educational Technology Research & Development 69, 2789–2811.
Thompson, M., Uz-Bilgin, C., Tutwiler, M. S., Anteneh, M., Meija, J. C., Wang, A., … & Klopfer, E. (2021). Immersion positively effects learning in virtual reality games compared to equally interactive 2d games. Information and Learning Sciences.
Flippin, M., Clapham, E. D., & Tutwiler, M.S. (2021). Effects of using a variety of kinesthetic classroom equipment on elementary students' on-task behaviour: a pilot study. Learning Environments Research, 24:137–151.
Chen, J. A., Tutwiler, M.S., & Jackson, J. F. (2020). Mixed-reality simulations to build capacity for advocating for diversity, equity, and inclusion in the geosciences. Journal of Diversity in Higher Education. https://doi.org/10.1037/dhe0000190
Cuzzolino, M. P., Grotzer, T. A., Tutwiler, M.S., & Torres, E. W. (2019). An agentive focus may limit learning about complex causality and systems dynamics: A study of seventh graders' explanations of ecosystems. Journal of Research in Science Teaching, 56(8):1083-1105.
Tutwiler, M.S. (2019). Exploring the Relationship Between Attentional Capture and Prior Knowledge in a Science-Based Multi-user Virtual Environment: an Individual Growth Model Analysis. Journal of Science Education and Technology, 28(4):299-309.
Bressler, D. M., Bodzin, A. M., & Tutwiler, M.S. (2019). Engaging middle school students in scientific practice with a collaborative mobile game. Journal of Computer Assisted Learning, 35(2), 197-207.
Chen, J. A., Star, J. R., Dede, C., & Tutwiler, M.S. (2018). Technology-rich activities: One type does not motivate all. Contemporary Educational Psychology, 54: 153-170.