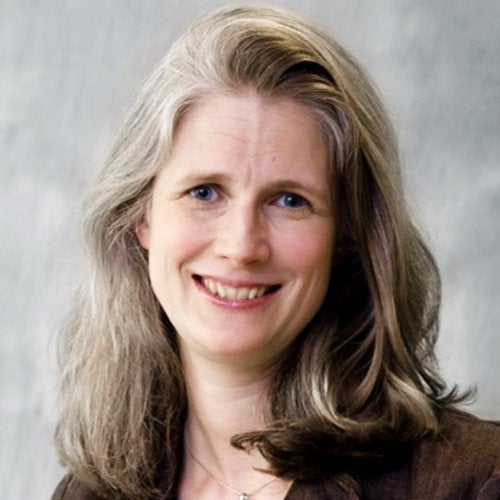 Director of University Research Operations, Professor
Department of Natural Resources Science
Phone: 401.874.4495
Email: thornber@uri.edu
Office Location: Carlotti
Research
I am a marine community ecologist with a research focus on marine macroalgae, their importance in nearshore/coastal foodwebs, and the impacts of climate change on these systems. I work in a variety of marine systems, including salt marshes, estuaries, mudflats, and rocky shores, including intertidal and subtidal habitats. My research is interdisciplinary, experimental, and quantitative, and I collaborate with a variety of basic and applied biologists. I welcome students into my laboratory who are inquisitive, broadly trained, and eager to conduct fieldwork.
The largest project in my laboratory involves the causes and consequences of macroalgal bloom formation in coastal systems. My students and I are studying a variety of questions about bloom dynamics, including the impacts of anthropogenic nitrogen on bloom growth, the effects of herbivory and decay and decomposition on estuarine and salt marsh trophic dynamics, and the ecological interactions among bloom-forming species and genera, including Ulva and Gracilaria.
Additional research projects in my laboratory include (but are not limited to) investigating the interactions between invasive and native (macroalgal and invertebrate) species, studying the impacts of complex life cycles on algal population and community dynamics, and examining the relationships between the ecosystem engineer Spartina alterniflora and associated salt marsh algal ecads.
Lab Website
Education
B.S. (Biology), 1995, Stanford University
Ph.D. (Biology), 2001, University of California, Santa Barbara
Selected Publications
Guidone, M., Thornber, C., Van Alstyne, K. 2015. Invertebrate herbivore impacts on two co-occurring bloom-forming Ulva species. Hydrobiologia. doi: 10.1007/s10750-015-2204-6
Oczkowski, A., Thornber, C., Markham, E., Rossi, R., Ziegler, A., Rinehart, S. 2015. Testing sample stability using four storage methods and the macroalgae Ulva and Gracilaria. Limnology and Oceanography Methods. 13: 9-14. doi: 10.1002/lom3.10002
Thornber, C., Tyrrell, M, Burkhardt, J.A., Congretel, M. 2014. The influence of salt marsh fucoid algae (ecads) on sediment dynamics of Northwest Atlantic marshes. Estuaries and Coasts. doi: 10.1007/s12237-014-9919-x
Gomez, S., Gonda-King, L., Orians, C., Orwig, D., Panko, R., Radville, L., Soltis, N., Thornber, C., Preisser, L. 2014. Interactions between invasive herbivores and their long-term impact on New England hemlock forests. Biological Invasions. doi: 10.1007/s10530-014-0757-3
Rinehart, S., Guidone, M., Ziegler, A., Schollmeier, T., Thornber, C. 2014. Overwintering strategies of bloom-forming Ulva species in Narragansett Bay, RI. Botanica Marina. doi: 10.1515/bot-2013-0122
Ainis, A., Vellanoweth R.L., Lapena, Q.G., Thornber, C.S. 2014. Analyzing non-dietary gastropods in coastal shell middens to infer kelp and seagrass harvesting and paleoenvironmental conditions. Journal of Archaeological Science. 29: 343-360. doi: 10.1016/j.jas.2014.05.024
Guidone, M., Newton, C., Thornber, C. 2014. Utilization of the invasive alga Gracilaria vermiculophylla by the native mud snail Ilyanassa obsoleta. Journal of Experimental Marine Biology and Ecology. 452: 119-124. doi: 10.1016/j.jembe.2013.12.016
Guidone, M., Thornber, C., Wysor, B., O'Kelly, C. 2013. Molecular and morphological diversity of Narragansett Bay (RI, USA) Ulva (Ulvales: Chlorophyta) populations. Journal of Phycology. 49: 979-995. DOI: 10.1111/jpy.12108
Howard, Jennifer, et al. (C.T. one of >70 authors). 2013. Oceans and Marine Resources in a Changing Climate. Oceanography and Marine Biology: An Annual Review. 51: 72-192.
Newton, C., Bracken, M., McConville, M., Rodrigue, K., Thornber, C. 2013. Invasion of the red seaweed Heterosiphonia japonica spans biogeographic provinces in the western North Atlantic. PLoS ONE. 8:e62261. doi:10.1371/journal.pone.0062261