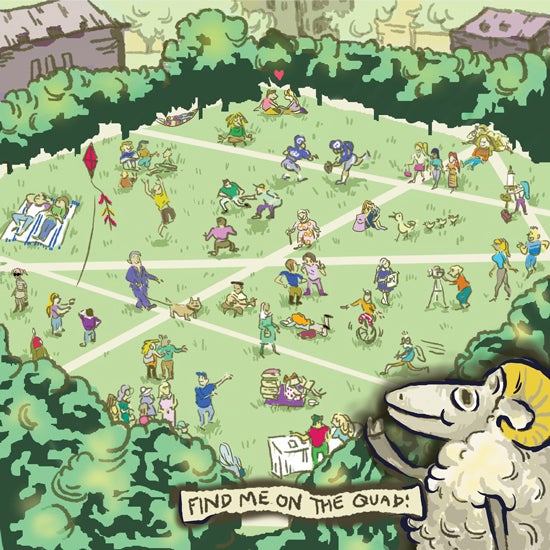 Where on the Quad is Rhody the Ram?! Go to alumni.uri.edu/membership to find out where we've hidden your favorite mascot. While you're there, you'll also find plenty of great reasons to join the Alumni Association.
Don't hide your Rhody Pride. Join the Alumni Association today!
Holiday Season Bonus: Your Alumni Association membership card gets you a big 20% discount at the URI Bookstore, the Rams Zone Gift Shop, and at ramszone.uri.edu. Buy great URI gear for less!
Can't think of the perfect gift for your favorite Rhody friend? Try a gift membership to the Alumni Association.
Find out more at alumni.uri.edu/membership.