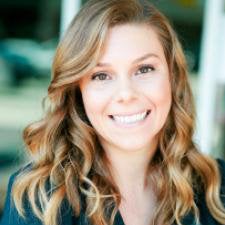 Assistant Professor, Criminology & Criminal Justice
Chafee Hall, Rm 225
Phone: 401.874.2256
Email: npifer@uri.edu
Biography
Natalie Pifer is an Assistant Professor of Criminology and Criminal Justice who researches punishment, prisons, and policing. She uses a variety of methods in her work –including interviewing, ethnographic observation, and archival analysis – to understand how criminal justice laws and policies are negotiated, implemented, and experienced on the ground. Substantively, her research examines the criminal justice system's relationship to public health issues, including extreme conditions of confinement, gun control laws, and policing and punishing vulnerable groups such as the mentally ill, the disabled, and the unsheltered.
Research
Criminal justice policy
Criminal & civil rights law
Extreme punishments
Legal history
Policing
Prisons & jails
Qualitative research methods
Education
Ph.D.: Criminology, Law and Society, University of California, Irvine
J.D.: Loyola Law School, Los Angeles
M.A.: Social Ecology, University of California, Irvine
BA: Journalism and Politics, New York University
Selected Publications
Professor Pifer's publication trajectory reflects her interdisciplinary approach to research; her work appears in criminology, law & society, and public health outlets, including Justice Quarterly, Law & Social Inquiry, and the American Journal of Public Health.