We are passionate about telling the University of Rhode Island story to the world in a way that leaves a distinct and lasting impression. And we'll work with you to highlight your part in that story.
Our overall brand promise — to welcome amazing students to study in a small, beautiful place with some of the biggest thinkers in the world — underscores all that we do. In marketing the University, we seek to tell stories that differentiate us from our competitors and showcase our talent as Rhode Island's flagship research university.
URI's brand voice is one of confidence tempered with humility and a wry sense of self. It is plainspoken, the voice of that intelligent friend you rely on for common sense and surprisingly large thinking. In co-creating your marketing pieces, we pay close attention to the URI brand and specifically voice, tone, typography, copy and composition, color palettes, and design.
Advertising
Fall Recruitment Campaigns
Take a look inside our recent ad campaigns:
From billboards and print ads to radio spots and television commercials to Facebook ads and web advertising, we want to create advertisements that present your product in the best light possible. We'll do it in a way that illuminates your value as part of the University, and in a way that elevates the University because you're a part of it. We give your ad a look and feel that is clearly part of, not competing with, the University, but that also showcases what is special about you.
When developing an advertising or promotional campaign, we recommend you start by asking yourself the following questions:
Is it brand advertising for your college, department or entity? Is it for a specific event, sponsorship for an event, or something else?
Who is your target audience?
What do you want them to know?
Is there a specific date or deadline?
Which channels are necessary to distribute your message?
When designing your piece, we recommend the following:
Use the appropriate University of Rhode Island logo.
Adhere to the brand standards and visual guidelines.
Use the brand color palette.
Provide a specific point of contact, email, and URL for more information.
Purchasing Advertising
When purchasing advertising with state funds, you must work with the Department of External Relations and Communications to purchase the advertising through the Master Price Agreement to ensure the most cost-effective pricing is realized.
The Director of Marketing and Communications must be the signator of the media authorization form prior to any purchase or placement of the media. The Department of External Relations and Communications must approve the creative before being placed.
When purchasing advertising with soft funds, you may place the media through your department; however, we request you receive approval of your creative through the Department of External Relations and Communications to ensure clear and consistent messaging and branding and to let us know your ad will be in the marketplace.
Strategic Marketing
We're uniquely able to view your strategic marketing goals both in the context of the University's brand identity, and from the perspective of your key audiences. We take a coordinated, cohesive approach to marketing, ensuring that all elements of your marketing plan work together, that media outreach and advertising go hand-in-hand, that posters and brochures support your social media activities, that your website reflects your promise, and so on. We don't just do marketing, we actually really love it too. Because we know we've got great stories to tell about the University of Rhode Island, including yours.
Contact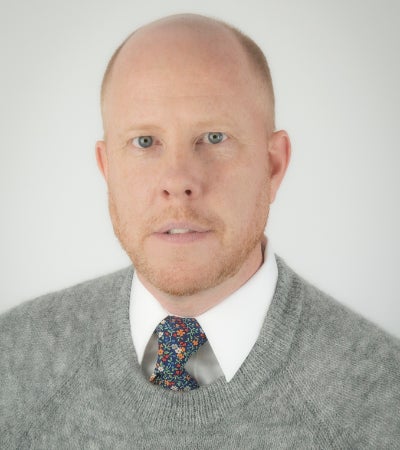 Brendan Carty
Interim Assistant Director, Brand Marketing and Advertising
401.874.5190 – bcarty@uri.edu
---
Publications and Print
Professional, targeted print work — annual reports, brochures, invitations, banners — should be both stunning and strategic. Our professional editing and design staff are committed to conveying your message in a memorable and meaningful way.
We'll work with you to create custom publications to suit your specific project needs while also being mindful of your goals, audience, and budget constraints.
Among our offerings:
Postcards
Invitations
Programs
Bookmarks
Posters (8.5×11, 11×17, 24×36)
Booklets
Display cards (4×9)
Fact sheets (8.5×11)
Annual reports (7×10)
College brochures
Newsletters
Retractable banners
Street banners
Targeted Email
Sometimes called e-blasts or bulk mail, targeted email allows messages to be pushed directly to your reader's inbox. The University has adopted a new platform for targeted email that includes sending, click-through statistics, list building and list management. To increase efficiency, Colleges and departments that are using other targeted email tools are expected to migrate to the University's platform.
The sending schedule for targeted email is managed by Publications and Creative Services, and there is limited availability for custom email campaigns. As an alternative to dedicated email campaigns, we often recommend placement in existing electronic communications including URI Today, URI News, Next Week @ URI, Social Media, and more.
When determining whether a targeted email is the best solution for your message, consider the following:
What is the topic of the message? (e.g. news, event, invitation)
What action should the recipient of your message take?
What is the message you need to convey?
Who is your audience? internal (URI faculty, staff, students), or external (includes friends of URI)
How frequently should the message be delivered?
Is additional information available on a website?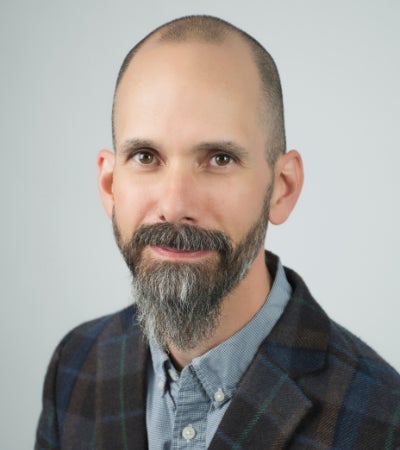 Josh Araujo