Schmidt Labor Research Center
Conferences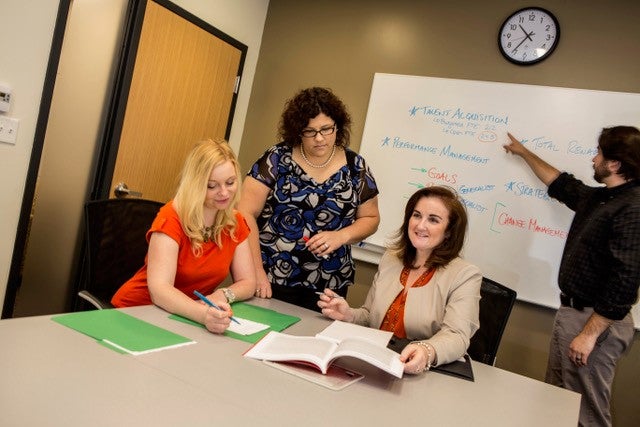 Each year, the Charles T. Schmidt Jr. Labor Research hosts two conferences to convene leaders in the field to network and share important and timely research and information.
These events, designed for employers, unions, non-profit organizations, community-based organizations, and government serve as an important driver outreach and are critical to the mission of the center.
Sign up for our conference mailing list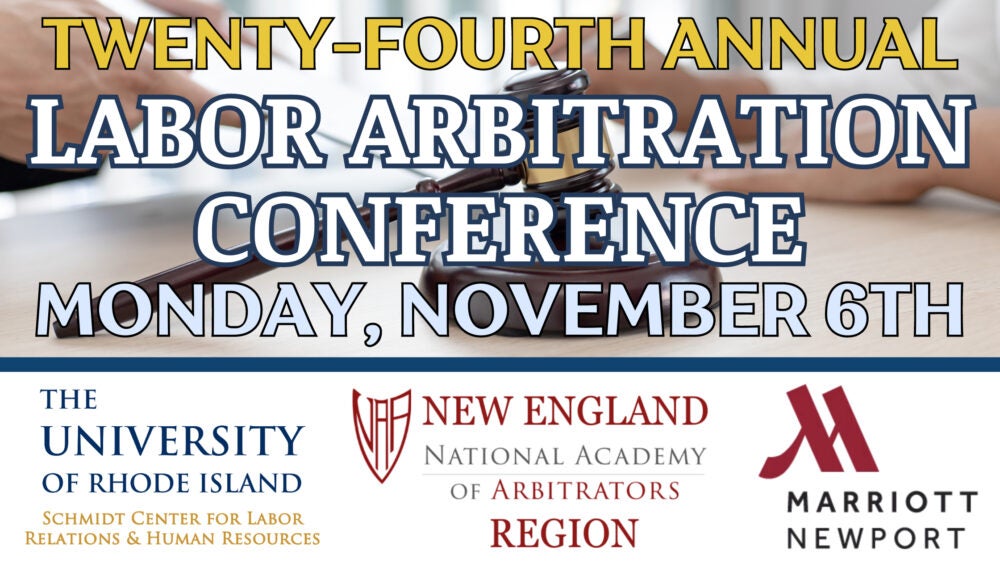 The Schmidt Center's 24th Annual Labor Arbitration Conference will be held at the Newport Marriott on November 6, 2023. The conference featured labor and employment lawyers, academics, and arbitrators. The Fall 2023 Labor Arbitration Conference focuses on "Rapid Changes in the Workplace." Topics this year include: Topics this year include: Artificial Intelligence in the Workplace, Employee Ownership and Labor-Management Relations, Preparing Your Case for Arbitration, Just Cause: Is It Time to Bury the Seven Tests?, Social Media, and more!
This annual conference is open to the public and is aimed at all parties involved in the practice of labor and employment arbitration. It is designed to qualify for up to 7.00 MCLE credits with 1.50 Ethics credits and up to 6.5 PDC credits toward the SHRM-CP or SHRM-SCP.
In the spring of each year, the Schmidt Center offers its Labor and Employment Law Conference. This conference features speakers from federal and state agencies, labor and employment lawyers and academics. Recent topics have included Rhode Island Court updates, employment arbitration, federal court decisions, National Labor Relations Board decisions, and federal discrimination cases. The conference is open to the public and will benefit all working in the labor and employment fields.
This program is designed to qualify for up to 5.0 MCLE credits and 5.0 SHRM PDC credits.
Contact
For more information, please contact the center here.