URI Service Corps: Break for Change
"If you have come to help me, you are wasting your time; but if you are here because your liberation is bound up with mine, then let us work together."
– Dr. Lilla Watson, Indigenous artist, writer, educator and researcher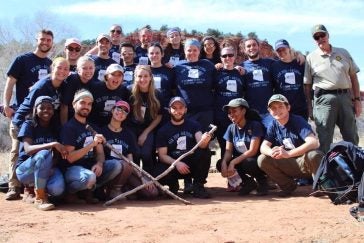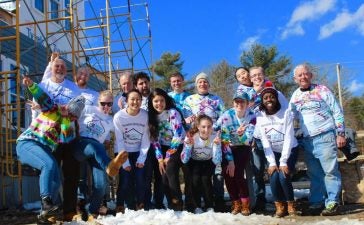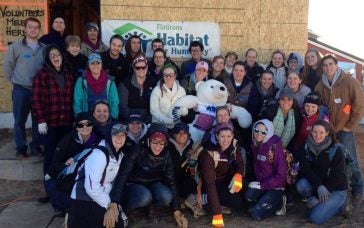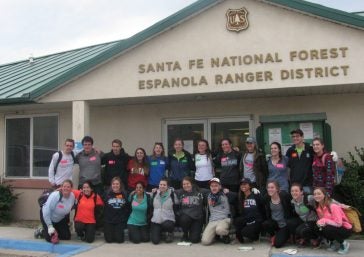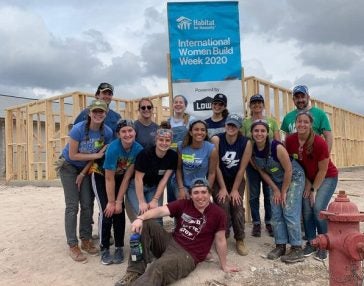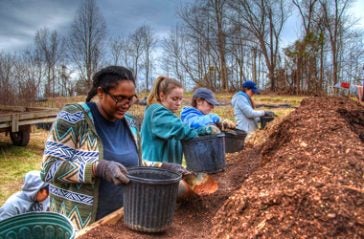 About Us & 2024 Trips
Since 2009, groups of URI students have spent their spring break doing service for the community in Rhode Island and throughout the country. Through this program students gain the opportunity to look at the local and global community critically through acts of service, activism, and leadership.
Looking forward, the Office of Civic Engagement and Action will continue to offer service and cultural experiences into local and global communities. Through sustainable and reciprocal community based partnerships, Alternative Breaks will provide students opportunities to learn from immersive service, enhance cultural literacy and build confidence to be successful in our globalized world.
2024 Alternative Break Information Coming Soon!
Past Trips
Past trip locations include:
Washington, DC
Austin, TX
Richmond, VA
New Orleans, LA
Nashville, TN
Denver & Boulder, CO
Charleston, SC
Little Rock, AR
Sante Fe and Taos, NM
Oklahoma City, OK
Flint. MI
Atlanta, GA
Lafayette, LA
Flagstaff, AZ
Baltimore, MD
Houston, TX
Guatemala
Dallas, TX
Puerto Rico
Laredo, TX
Vermont
New Hampshire
There is also usually at least one local Alternative Spring Break trip that occurs annually: Rhode Island ASB/South County Habitat for Humanity.

Break Away
URI Service Corps is an affiliated chapter of Break Away – a national nonprofit organization that promotes the development of quality alternative break programs through training, assisting, and connecting campuses and communities. As such, we adhere to the 8 components of a quality alternative break experience and strongly believe they provide participants and community members with a high quality, meaningful, and memorable experience.
8 Components of a Quality Alternative Break
Strong Direct Service Programs provide an opportunity for participants to engage in direct or "hands on" projects and activities that address unmet social needs, as determined by the community. Community interaction during service projects and throughout the week is highly encouraged.
Alcohol and Drug-Free Issues of community impact, legality, liability, personal safety, and group cohesion are of concern when alcohol and other drugs are consumed on an alternative break. Programs will provide education and training on alcohol and other drug related issues, in addition to developing and communicating a written policy on how these issues will be dealt with on an alternative break.
Diversity and Social Justice Alternative break programs include participants representing the range of students present in the campus community. Coordinators recruit for, design, implement, and evaluate their program with this end in mind. Strong programs engage participants in dialogue that furthers understanding of how systems of power, privilege, and oppression relate to social issues present within communities. This deepened awareness enables students to do more responsible, sustainable, and impactful service work.
Orientation Prior to departure, participants are oriented to the mission and vision of the community, community partner, or organization(s) with which they will be working.
Education Effective education provides facts and opinions from all perspectives on the issue, including ways that participants' personal life choices are connected to the social issue.
Training Participants are provided with adequate training in skills necessary to carry out tasks and projects during the trip. Ideally this training will take place prior to departure, although in some instances it may occur once participants have reached their site. Examples of training include teaching basic construction, learning how to work with children, or gaining first aid skills.
Reflection During the trip, participants are encouraged to reflect upon the experience they are having, synthesizing the direct service, education, and community interaction components. Time is set aside for this to take place both individually and as a group.
Reorientation Upon return to campus, participants transfer the lessons learned on break by identifying local organizations for continued education or service, sharing their experience to raise awareness of social issues, and by organizing or joining other small groups to take action on local issues through direct service, advocacy, and/or philanthropy.
Scholarships
URI Service Corps Trip Leaders & Advisors understand that these experiences come with additional costs, and some might exceed the ability of all students. We encourage ALL students to apply for the trip that they would like to attend regardless of the cost associated. If you believe that participating in the trip will cause a financial issue, or that you might not have the ability to cover any additional expenses (for example, airfare), please apply for a scholarship.
Limited scholarships are available each year. Please contact URI Service Corps to discuss the costs and any concerns you might have about applying. Please reach out to Sarah Miller at sgmiller@uri.edu.