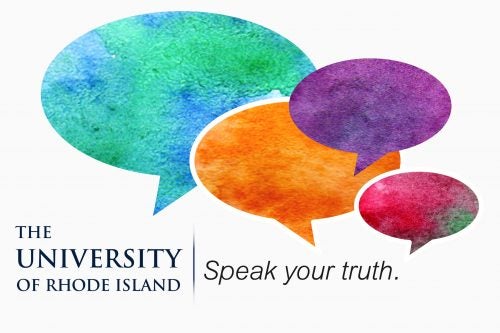 We are committed to building and sustaining a caring campus community that appreciates each member's uniqueness and resolves issues that cause divisiveness. 
In March of 2021, our community participated in a survey in which they shared their experiences and perceptions concerning diversity, equity, and inclusion at URI. Subsequent discussions about the survey's findings have resulted in a list of recommendations with some actions commencing as early as the summer of 2022.
Our plans:
Create a safer campus, which includes preventing sexual assault and harassment, providing more support to individuals affected by sexual misconduct, and implementing strong bias-response policies.
Address challenges that disproportionately affect women faculty and staff. Such challenges include childcare, the workplace impact of COVID-19, service loads, and sexual assault.
Provide more opportunities for faculty and staff of color to engage with University leaders and one another.
Ensure staff and employee interests are considered in URI Board of Trustees proceedings.
Offer greater employee knowledge- and skills-enhancing professional development opportunities. This includes job-related training and development, as well as specific learning in justice, equity, diversity, and inclusion.
Evaluate and optimize recognition and funding models for student organizations, especially multicultural student organizations at URI. As appropriate, implement strategic resource support for targeted student activities or organizations.
Improve unit- and university-level cultures of employee recognition and appreciation.
Participation
Students
18% response rate
---