University of Rhode Island Health Services encourages community members and particularly students, those living on and off campus, to "Know Before You Go" by obtaining a weekly COVID-19 test and especially one 48 hours before leaving for Thanksgiving break. We want our entire URI family to have a healthy and safe Thanksgiving.
One of the best ways to help us keep abreast of this virus is for our community members to get tested weekly. We also strongly recommend getting tested before leaving campus so community members can be confident that they are not putting family and friends at risk during the break.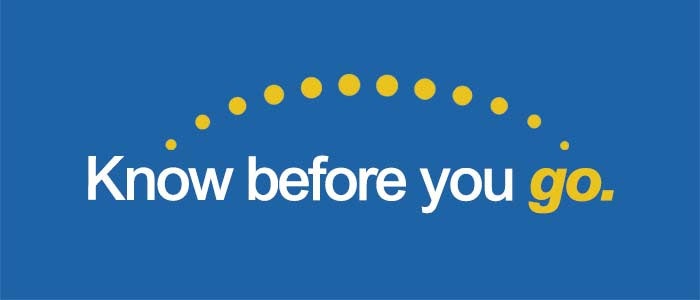 The surveillance/asymptomatic testing center, located in Atrium 1 of the Memorial Union, is open weekdays, Monday, Nov. 8, through Tuesday, Nov. 23, from 8:30 a.m. to 4 p.m. except for the state holiday Thursday, Nov. 11. The center will reopen on Monday, Nov. 29  after Thanksgiving break and we encourage all members to get tested again upon return to the URI community.
Results take up to 48 hours so please plan to get a test a minimum of two days prior to leaving campus. Results will be emailed to you from CareEvolve and the URI Patient Portal. Faculty and staff are also encouraged to participate in testing.
Symptomatic testing will continue to be offered at the trailer across from Health Services from Monday, Nov. 8, through Tuesday, Nov. 23. Please check the schedule for specific hours during the week and on weekends. It will reopen after Thanksgiving break. The symptomatic testing center will be open Veterans Day, Nov. 11, from 10:30 to 3 p.m.
Students and all URI community members should continue to observe all of the health and safety guidelines leading up to Thanksgiving break, including wearing a mask indoors at all times, practicing physical distancing and good respiratory and hand hygiene, and disinfecting and sanitizing often. These are not only good measures to protect against the spread of COVID-19, they also help prevent the spread of influenza and other viral illnesses that are now prevalent at URI.
The University continues to have a COVID-19 positivity rate of below 2% (rolling seven-day average), which is within the positivity rate recommended by the Rhode Island Department of Health. Visit the URI COVID-19 Tracker for updates on testing rates.
All community members who are unvaccinated or those who qualify for a COVID-19 Booster shot should click here for more information about vaccine availability in Rhode Island and how to schedule a vaccine appointment. Booster vaccinations are strongly recommended for those who have completed a Pfizer or Moderna vaccine series 6 months or more after completion of the series or for those who had the Johnson & Johnson vaccination two or more months ago.  The following groups are eligible:
URI will host its next flu clinic on Thursday, Nov. 11, 2021 in the Memorial Union, Atrium 2 for all community members. Please click here to register.  
URI Health Services wishes everyone a healthy and successful end to the semester.
Let's be #rhodytogether for the remainder of the semester.