When Life Happens, We Are Here to Support You
If you're hitting some bumps in your journey through URI, Student Support and Advocacy Services (SSAS) can provide direct support and help you find the necessary resources to get you back on track.
Mission
Student Support and Advocacy Services (SSAS) at the University of Rhode Island fosters student growth and development by assisting students with their emotional, mental, and financial wellbeing by providing outreach, advocacy, resources, and follow-up services.
Student Support and Advocacy Services receives referrals, provides case management, and makes recommendations for students experiencing personal, emotional, financial, or medical concerns. Our team collaborates and consults with students, parents, faculty, staff, and other on- and off-campus resources (e.g., Campus Police, Community Standards, Counseling, Dining Services, Disability, Access, and Inclusion, medical providers, Financial Aid, Housing and Residential Life, and Violence Prevention and Advocacy Services) to best address the diverse needs of each student.
About Us
SSAS serves both the University and the individual student by working in a holistic manner with students who are experiencing significant distress, life challenges, or barriers which could be interfering with their ability to be successful.
SSAS case managers can step in to assess basic needs security and assess threats/risks to self and community. SSAS case managers advocate for, assist, and work with students to provide them with or connect them to the appropriate resources, while considering what is best for them academically and personally. SSAS staff oversee the Rhody Outpost food pantry, manage the Student First Fund, provide faculty notifications following a major life event/traumatic loss, and serve as members of the ANCHOR (students of concern) and Behavior Intervention Teams. SSAS staff are a part of the URI Mental Health First Aid instructor team.
Most of our work is done privately in one-to-one meetings. Students who are going through difficult points in their journey feel comfortable opening up, as they've reached the point of recognizing outside support could be beneficial. Here's the path of support provided by SSAS staff: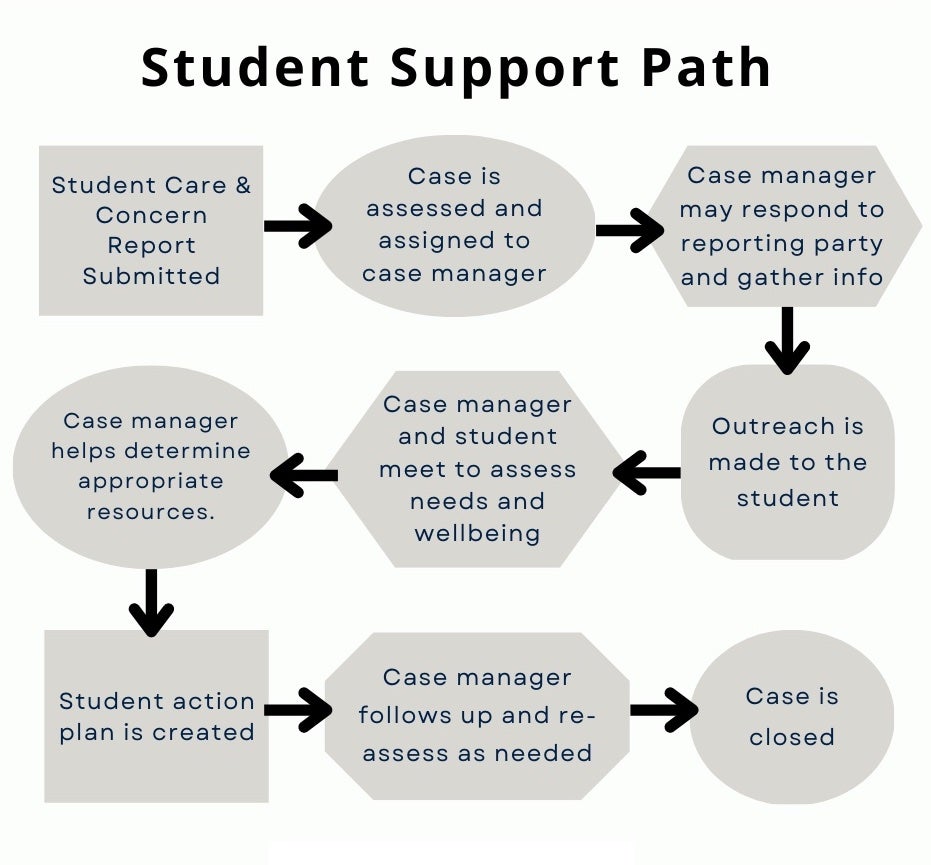 If you've reached out to us (or we've reached out to you), meeting with us is a first step to identifying and addressing what you're experiencing and supporting you through the process, so that we can minimize roadblocks to your personal success.
Our Team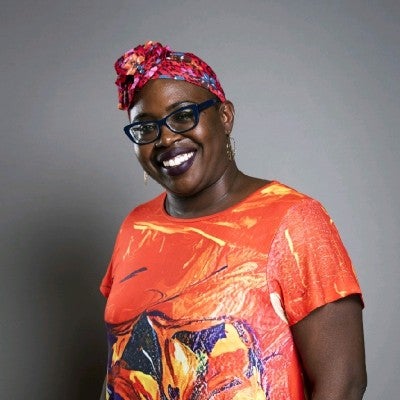 Dr. Jacqui Springer
Assistant Dean of Students
Barbara A. Sweeney, MSW, MPH, LCSW, CFLE
Coordinator, Food Security Outreach
Lukas Chaves