Obtaining your visa
Overview
The University of Rhode Island will provide you with information and support to make the visa process clear and easy.
A citizen of a foreign country who seeks to study at the University of Rhode Island, generally, must first obtain a U.S. visa. All full time, degree-seeking international students are eligible for an F-1 or J-1 visa.
Students from Canada or Bermuda do not need to get a visa stamp in their passports. However, these students must pay the SEVIS I-901 fee, no later than three days prior to their departure and have a printed copy of their payment receipt available for the port of entry officer.
Additional Information for J-1 Student Interns
Internship programs are offered to graduate students involved in pre-doctoral research and undergraduate students who have a degree requirement for practical field experience. Internship programs provide unique opportunities for interns to gain practical experience on the process of conducting research in their academic field. Learn more about J-1 student interns.
Student and Exchange Visitor Information System (SEVIS)
SEVIS is a U.S. government database that allows schools and federal immigration agencies to exchange data on the status of international students. Information is transmitted electronically throughout an F-1 or J-1 student's academic career in the U.S. The SEVIS program is funded in part by your SEVIS fee to the U.S. Department of Homeland Security.
It is important that you report all changes in registration, address, academic program, and degree completion to the Office of International Student and Scholars in order to maintain your legal visa status.
We're here to help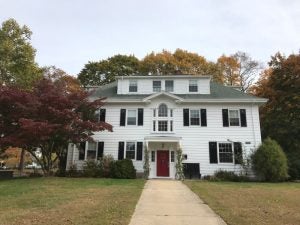 Office of International Students and Scholars
Hours:
Monday – Friday
8:30am – 4:30pm Eastern Time
International Center
37 Lower College Road
Kingston, RI, 02881
issoff@etal.uri.edu
+1.401.874.2395