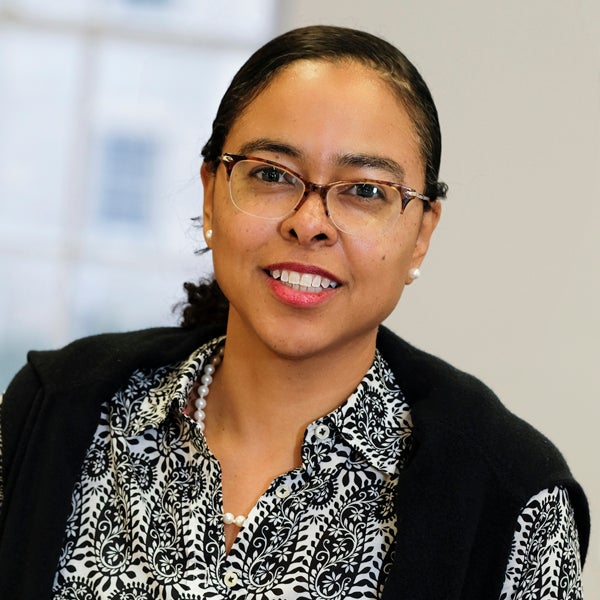 Professor
Journalism
Phone: 401.874.2642
Email: kendallmoore@uri.edu
Office Location: Rodman Hall, Rm 116
Biography
Kendall Moore is an award-winning documentary filmmaker and a Professor in the departments of Journalism and Film Media. Before joining the faculty at URI in 2003, she worked as a television journalist focusing on medical, health, race, and environmental issues.
Moore has produced numerous independent documentaries that have aired on PBS and in various film festivals including: Charm City (1996), Song in the Crisis (2004), Sovereign Nation/Sovereign Neighbor (2006), The Good Radical (2009), Sick Building (2014), Philosophy of the Encounter (fiction, 2016), and Jalen and Joanna: A Lead Paint Story (2017).
She has received several grants and awards for her work, including two Fulbright Scholar Awards: Tanzania (2001) and Jamaica (Specialist, 2004); The Rhode Island Film Fellowship for Outstanding Filmmaking (2007); and, the Metcalf Award for 2015. In 2016, she was commended by Crain's magazine as a professor of merit, in the field of journalism.
She serves on the boards of The Metcalf Institute for Marine and Environmental Reporting as well as The Story Board at Salve Regina University. She also enjoys mentoring women of color interested in documentary film production.
She earned her B.A. from Syracuse University in Latin American Studies and an M.A. in Media Studies and documentary film, from The New School for Social Research. Her PhD research, at the European Graduate School for Media and Communication, focuses on race, philosophy and aesthetics.
She resides in Rhode Island with her husband and daughter.
Research
Race, environment, health and gender
Education
Ph.D./ABD, The European Graduate School for Media and Communication
M.A., The New School for Social Research
B.A., Syracuse University
Selected Publications
Moore, Kendall, director. Jalen and Joanna: A Lead Paint Story. Kendallmooredocfilms.com, RI PBS, 2017. 15 minutes
Moore, Kendall, director and screenwriter. Philosophy of the Encounter. Kendall Moore Films, 2016. 67 minutes
Moore, Kendall, director. Sick Building. Kendall Moore Films, 2014. 59 minutes
Moore, Kendall, director. The Good Radical. Kendall Moore Films, 2009. 37 minutes
Moore, Kendall, director. Song in the Crisis. Kendall Moore Films, 2007. 33 minutes
Moore, Kendall, director. Sovereign Nation/Sovereign Neighbor. Kendall Moore Films, 2006. 7 minutes