Researchers at URI are discovering solutions in broad range of industries as they train students for a new workforce. Your business can be part of the energy and the innovation happening here.
The Business Engagement Center (BEC) is your front door where you can connect with the resources that exist at URI.
From entrepreneurial startups to major corporations, companies use the services of the Center to sponsor research opportunities, get assistance with technology or intellectual property transfer, find information about licensing, receive customized workforce training, and connect with students for internships, as well as other essential services.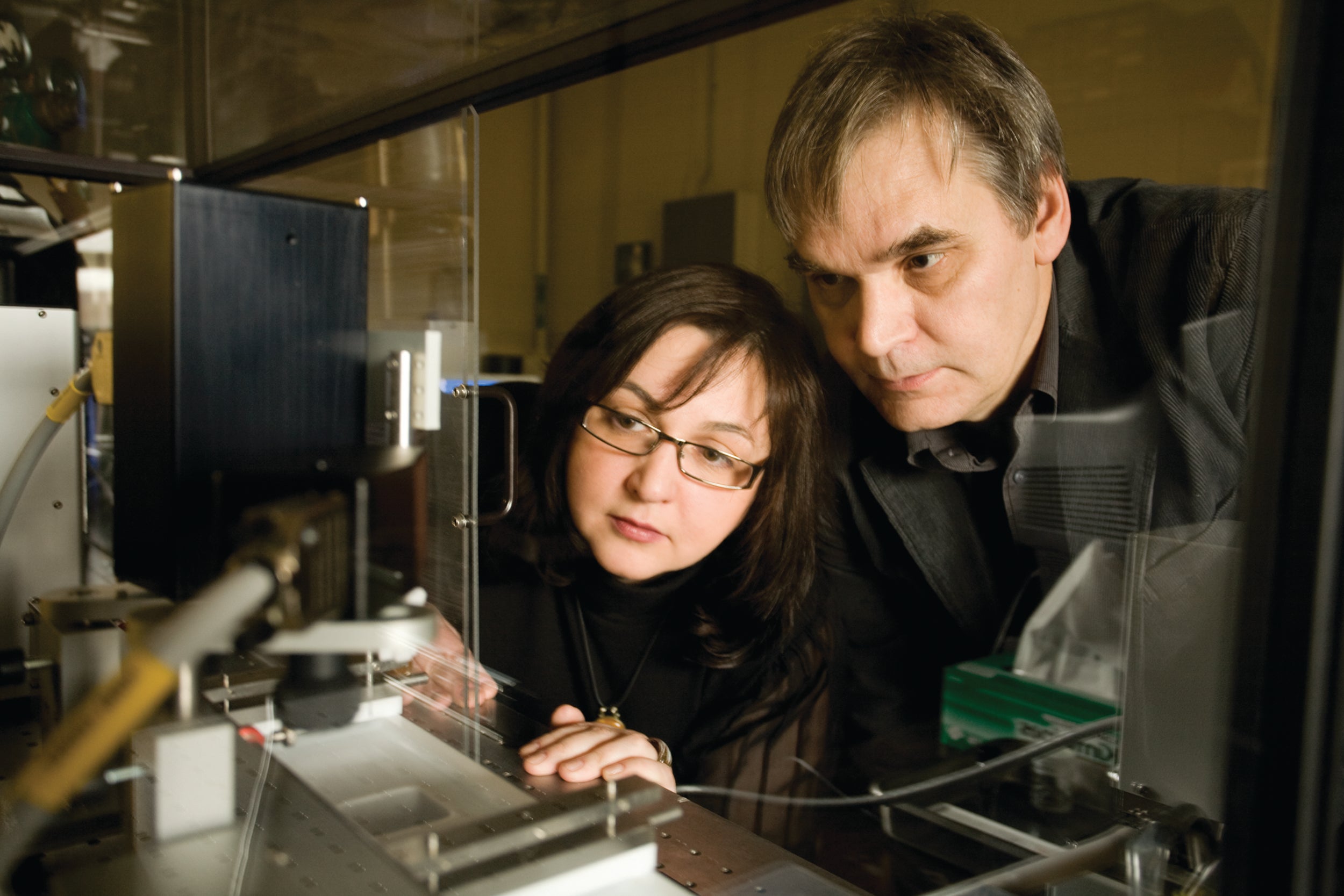 Cancer Fighting Technology
One of the most promising new areas of cancer treatment is the development of targeted therapy drugs.
URI biophysicists Yana Reshetnyak and Oleg Andreev are developing ways to enable pH Low Insertion Peptide (pHLIP) to assist in the diagnose and treat certain cancers, ischemic myocardium, inflammatory arthritis, and stroke. Reshetnyak and Andreev created pHLIP Inc. in 2015 to develop new imaging techniques and therapies and ultimately, to bring their ideas to the market.