Meet the Physical Therapy Department
Check out a video tour of the facility and meet the dynamic professors and clinicians in the Physical Therapy Department. If you are interested in a virtual tour or have any further questions regarding the program, please call Jane Schmitz at 401-874-5001.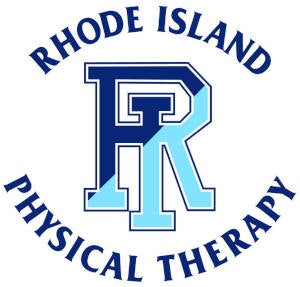 Requirements
Each year we admit 32 students to the URI Physical Therapy Program. For most applicants, a bachelor's degree is required prior to admission. The exception is the Early Contingent Admission option described below. Although we do not require a specific undergraduate major, the following prerequisite courses must be completed prior to enrollment:
1 Introductory Biology Course with lab (not botany)
1 Second level Biology (not botany), or Exercise Physiology, or Neuroscience Course with lab
2 Anatomy and Physiology Courses with labs
2 Chemistry Courses with labs
2 Physics Courses with labs
2 Psychology Courses (General Psychology and a second level Psychology course (e.g., developmental, adolescent, social, lifespan, etc)
1 Statistics Course
1 Writing / Compositions Course
Applicants are not required to have 100% of prerequisites completed when submitting their applications, however all prerequisites must be satisfactorily (C or better) completed prior to enrollment.
Please visit our FAQs for answers to common questions about prerequisites.
Application Process
Submit the PTCAS application, which includes:
Official transcripts from every college/university attended
Minimum 30 clinical hours with a Physical Therapist
Personal statement
Names and email addresses of individuals who are providing your two letters of recommendation (one must be a Physical Therapist)
Applications can be submitted in PTCAS as of July 2nd.
Application Deadline: October 17th
Interviews will be conducted virtually between mid-December 2022 through early January 2023.
Interview Process
Selected candidates will be invited to interview with the PT faculty
An invitation for the interview will be sent by mid-November 2022
Interviews will be conducted via Zoom
Interviews will be scheduled between mid-December 2022 through early January 2023
Early Contingent Admission (ECA)
For University of Rhode Island students, ECA is a second route to admission into the Physical Therapy Program. The Department of Kinesiology offers an accelerated undergraduate curriculum that completes degree requirements and prerequisites in 3 years. For information on this option, please contact Dr. Disa Hatfield in the Kinesiology Department. Please note: admission is not guaranteed.
Students entering through the Early Contingent DPT program complete 26 credits of required graduate level courses during their Senior Year. Early Contingent DPT students complete the same minimum of 109 credits applicable to the DPT program (26 credits completed as an undergraduate student and 83 credits completed as a graduate student)
If you have any questions about application or admission, please contact Jane Schmitz.