Over the past two decades, fine artists and applied artists have been using digital technologies, methods and styles in every phase of their creative process. There is now a digital component to every traditional art-making practice, plus some entirely new digital forms based on interactivity, mainly web design, video games, and mobile apps.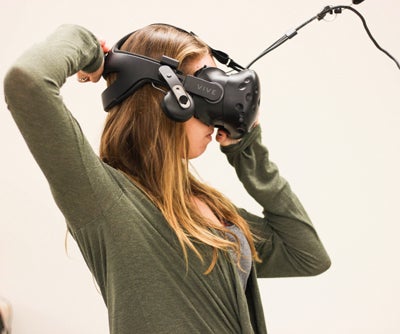 Our studio program in digital art and design immerses students in the emerging aesthetic forms and major cultural issues that develop entirely by or partially with a wide range of digital tools in the realms of fine and applied arts. By definition, a fine artist selects the ideas, forms, media and designs for an artwork based on their own intent and purposes, whereas an applied artist selects the ideas, forms, media and designs for an artwork based on the intent and purposes of a client.
A major challenge for our students is synthesizing the task of learning essential digital skill sets along with the development of aesthetic judgment and a free flowing, creative approach to the digital art-making practice. To bridge the gap between skills acquisition and aesthetic judgment, students learn the fundamentals of visual literacy and graphic design in a wider context of fine arts' ideas, stylistic concepts, history and emerging contemporary studio practice.
Students who take digital art and design courses as part of their art studio major at URI are being uniquely prepared to pursue advanced degrees and careers as fine artists and/or new media designers.