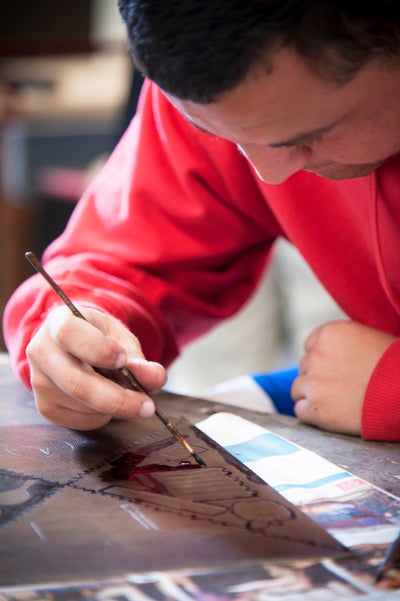 Our painting program embraces diverse approaches and methods, ranging from direct observation practices to projects and ideas driven by thinking and imagination. Our faculty cultivate the freedom and discipline necessary to this creative process by encouraging you to challenge preconceived notions about painting, to have an open, playful and experimental attitude, and a willingness to set higher goals for each new assignment. We aim to be a place where ideas are openly examined, discussed, and refined.
The classes engage students in an intense self-reflective search through the development of hands-on technical skills, visual reasoning, and an understanding of historical and social ideas, movements and traditions.
Our Goals
Show traditional and emerging trends in the field of painting through historical and contemporary contexts
Instill self-discipline while fostering an atmosphere of freedom
Create personal interest within each student that leads to strong self-directed concepts, and a process of executing that concept into a final project
Continue to foster a place where interdisciplinary learning culminates into experimentation and exploration
Our Facilities
The heart of our painting courses is our large studio space. Other areas heavily used by students are the design room where two large format printers are housed for digital projects in painting and drawing, and the Project Gallery where in-progress painting projects are often displayed for intensive critiques.
Painting students are also strongly encouraged to incorporate printmaking, digital media, drawing and photographic skills into their work.