Note: Effective immediately, all charters require a full passenger list to be submitted to Captain Steve Barber at least 7 days in advance of the charter.  Any person not listed on the passenger list, the captain has the right to refuse boarding.
Narragansett Bay is the perfect outdoor classroom and research lab. Whether you are looking to give students a memorable hands-on experience, conduct your own research, or provide an unforgettable outreach opportunity, the Cap'n Bert and its crew are here to help!
Common charters include diving trips, fish trawls, scientific sampling, fixed fishing gear research, and public education.
Certified crew members are also available to enhance your experience by providing scientific and local knowledge about Narragansett Bay and its dynamic ecosystems.
Reserve time on the Cap'n Bert today!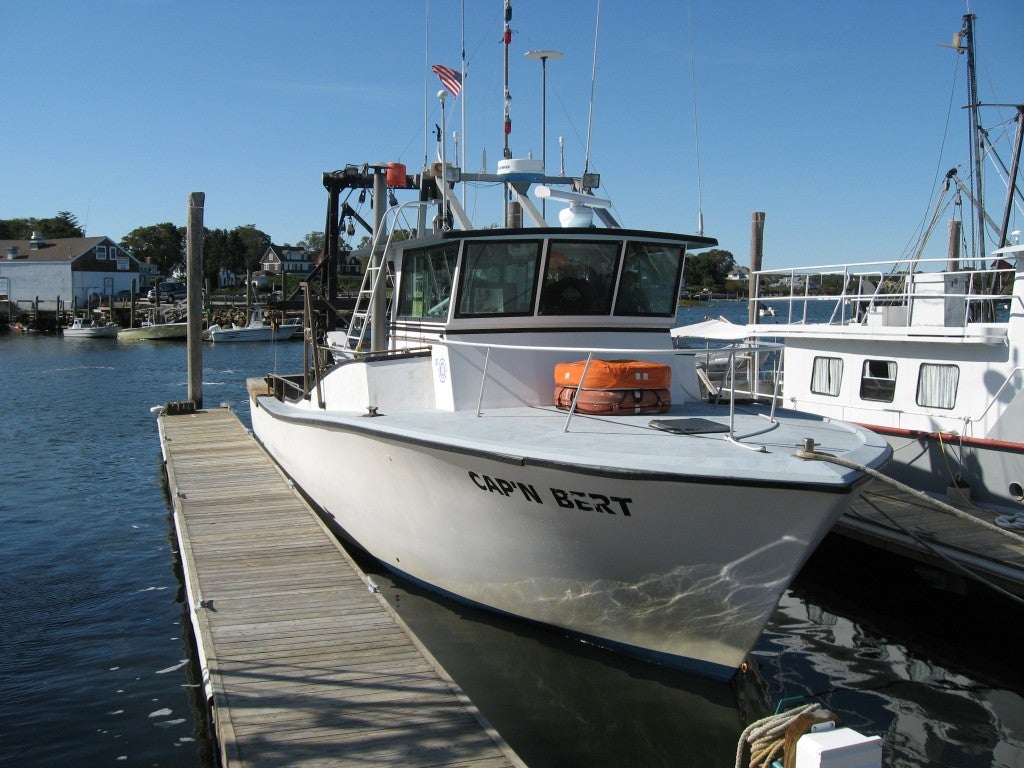 – Charters are available to all University members and any non-University entities in need of educational or research voyages. Please check prices and availability prior to calling.
For questions, more information, or scheduling please contact the Vessel Operations Coordinator:
Mitch Hatzipetro,
Department of Fisheries, Animal and Veterinary Science
Phone: 401.874.7852
Email:Mitch_Hatzi@uri.edu
Office: East Farm, Bldg. 83
40A East Farm Road
Kingston, RI 02881