M.S. in Labor Relations and Human Resources/J.D.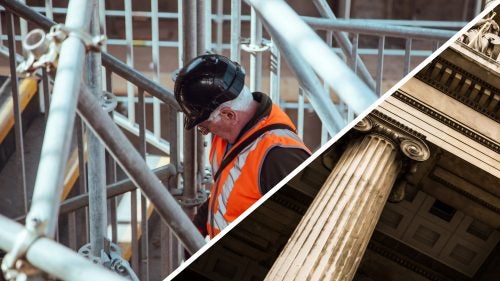 Overview
Undertake an extensive study of issues relating to employment and labor relations with this dual degree program offered with the Charles T. Schmidt, Jr. Labor Research Center at the University of Rhode Island and the Roger Williams University School of Law.
Through this concentrated program, you can earn a Master of Science in Labor Relations and Human Resources and the Juris Doctor degree (J.D.). By combining course work at the two institutions, you can reduce the overall time needed for the completion of the two degrees by up to one year.
To earn the degrees, you must complete 30 credits at URI's Schmidt Labor Research Center and 75 credits at Roger Williams School of Law. You must be accepted separately by each institution.