The ability to communicate is often taken for granted. But today, a growing number of our population live with a range of challenging communication problems, from autism and Parkinson's disease to brain injuries and strokes. At URI, the study of communicative disorders prepares you for a career as a professional speech-language pathologist, helping clients of all ages live fuller lives.
I see myself as an advocate for people who have communicative disorders and can't advocate for themselves.
Leslie Mahler, Associate Professor, Department of Communicative Disorders
Virtual Tour
News & Events
Why Communicative Disorders at URI?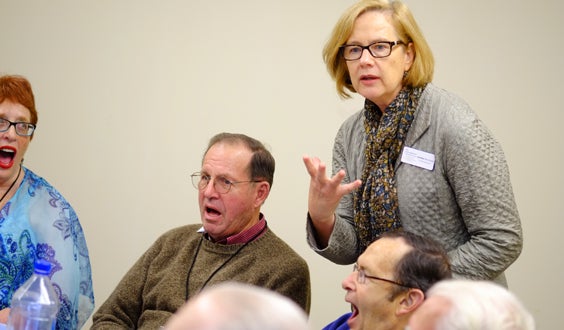 Learn by Doing
Whether you're a graduate or undergraduate student in communicative disorders, you'll have plenty of opportunities for hands-on learning in a variety of locations. That includes two URI Speech and Hearing Centers, which serve the local community and provide clinical settings for students to both observe and work directly with clients.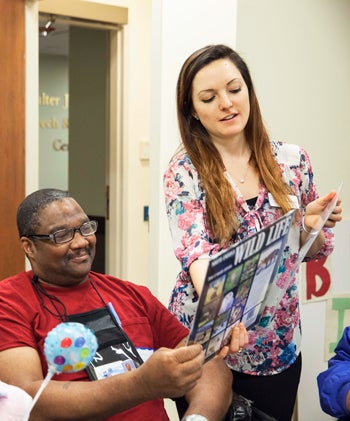 Team Up
For a speech-language pathologist, collaborating with other health professionals is key to treating the whole patient. URI's Academic Health Collaborative brings together a range of disciplines including nursing, pharmacy, psychology, and more, offering you valuable experience working in inter-professional teams to better diagnose and treat patients.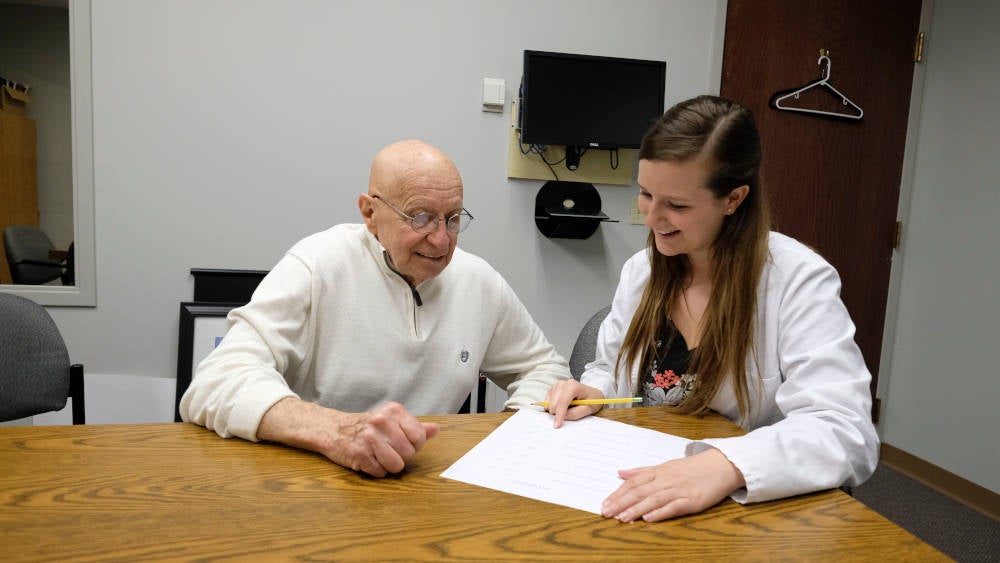 Get Hired
Speech-language pathology is a widely needed and growing profession, which consistently appears in the "Best Jobs" rankings by U.S. News and World Report. Our graduate students consistently record at-or-near 100% employment rates, and whether you want to work in an educational, clinical, or private setting, you'll be in high demand when you graduate.