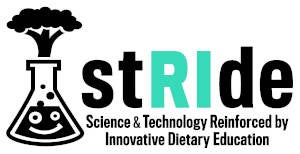 The University of Rhode Island Children, Youth, and Families at Risk (URI CYFAR): Project stRIde
CYFAR grants, funded through the United States Department of Agriculture (USDA) National Institute of Food and Agriculture (NIFA) provide sustainable community-based programs for at-risk children, youth, and families.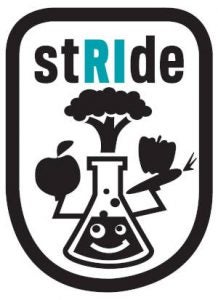 The URI CYFAR project, Project stRIde (Science and Technology Reinforced by Innovated Dietary Education) is a 5-year project focused on improving the science, technology, engineering, art, and math (STEAM) academic achievement gap and dietary behaviors/food related skills in youth (grades 4 to 6) attending summer camps in RI.
Over a 6-week summer camp program, Project stRIde combines STEAM with nutrition, emphasizing hands-on experiential and technology-enhanced learning. The summer program ends with a one-night family showcase where youth display their engaging and creative projects from the summer series. In addition, a four-part family series and a one-time Youth Food Summit provide opportunities for continued learning and experience.
---

This work is supported by CYFAR grant no. 2019-41520-30048/project accession no. 0007927 from the USDA National Institute of Food and Agriculture. Any opinions, findings, conclusions, or recommendations expressed in this publication are those of the author(s) and do not necessarily reflect the view of the U.S. Department of Agriculture.