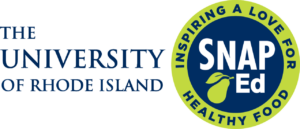 URI SNAP-Ed Nutrition Education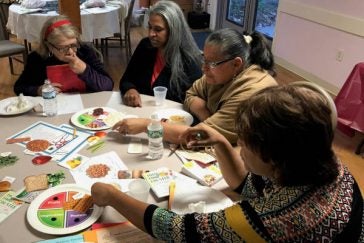 SNAP-Ed is the nutrition education component of the Supplemental Nutrition Assistance Program (SNAP, formerly the Food Stamp Program), which is the largest program in the domestic hunger safety net.
The mission of SNAP-Ed is to teach eligible participants to choose and prepare healthy foods and be physically active on a budget. The SNAP-Ed program at the University of Rhode Island is administered through URI's Department of Nutrition and Food Sciences. We invite you to look through the many free resources on our site.
Key Messages
• Eat fruits and vegetables, whole grains, and low-fat sources of calcium daily for good health.
• Be physically active daily.
• Balance calories in with calories out for a healthy weight.
• Healthy food can fit all budgets.


This material was funded by USDA's Supplemental Nutrition Assistance Program – SNAP. This institution is an equal opportunity provider. Este material se desarrolló con fondos proporcionados por el Supplemental Nutrition Assistance Program (SNAP en inglés) del Departamento de Agricultura de los EE.UU. (USDA siglas en inglés). Esta institución es un proveedor que ofrece igualdad de oportunidades. https://www.fns.usda.gov/usda-nondiscrimination-statement