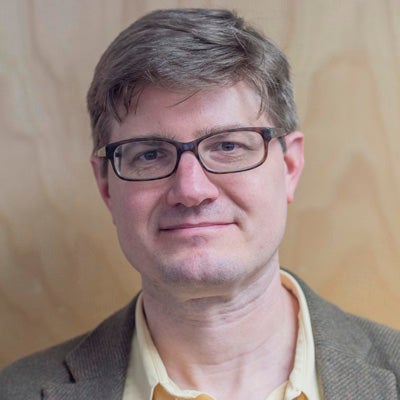 Professor
Phone: 401.874.4685
Email: trimmrs@uri.edu
Office Location: 175C Swan Hall
Biography
Ryan Trimm's research focuses on contemporary British fiction and film. His book Heritage and the Representation of the Past in Contemporary Britain (Routledge 2017) traces the rise of heritage as a trope for charting relations with the past and its use in the multicultural society of contemporary Britain. He is currently working on a project examining cultural value and finance.
Trimm has published articles on open air museums and the representation of industry; heritage politics and culture in Britain; hospitality and postimperial fiction; Peter Greenaway and costume drama adaptations; specters in novels by Helen Oyeyemi, Hilary Mantel, and David Mitchell; countryside and country house as signifiers of Englishness; multicultural Britain and the politics of the past; professionalism as extranational community; and legacies and pastiche in Peter Ackroyd; His work has appeared in journals such as Contemporary Literature, Cinema Journal, Poetics Today, Critique, Literature-Interpretation-Theory, Novel, C21 Literature, and the International Journal of Heritage Studies. His essays have also appeared in collections such as Postcolonial Whiteness, Thatcher and After, Haunted Landscapes, and Hanif Kureishi. Trimm also appeared on the MLA radio program What's the Word.
At URI, Trimm teaches courses in modern and contemporary British literature, poetry, postcolonial studies, postmodernism, and film. Recent offerings include courses on the culture of afterwards; narrative and image; heritage and postmodernity; fiction and film after the Windrush; the afterlife of culture; the fiction of global flows; cinematic adaptations of catastrophe lit; and narrative and image in contemporary Britain. He grew up outside Birmingham, Alabama and taught at Florida International University in Miami before coming to URI. He has served as the Department's Director of Graduate Studies and as its Chair (two terms). Trimm has a joint appointment with Film Media and works closely with the Center for the Humanities.
Research
20th Century and Contemporary British Literature and Culture; Film; Postcolonial Theory and Literature; Cultural studies, Theory, and Philosophy
Education
Ph.D., University of North Carolina, Chapel Hill
M.A., University of North Carolina, Chapel Hill
B.A., University of Alabama