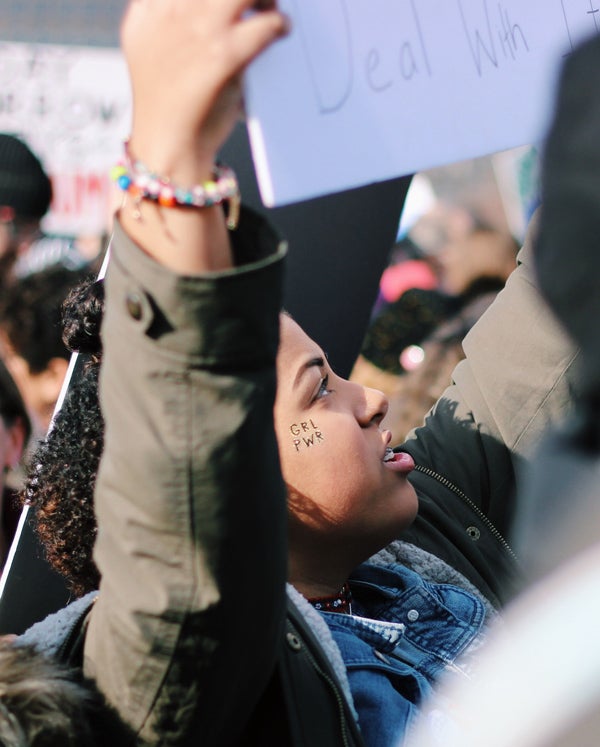 Be a part of the solution
Study Gender and Women's Studies at URI and transform the way you think about yourself, others, and the world.
As a GWS major, you explore how gender influences the choices we face and the actions we take. You consider how gender intersects with race, class, ethnicity, sexuality, and other characteristics to shape our lives. You learn about power and how to navigate the world. You learn how to connect ideas to action.
Grounded in the movement for human rights, dignity, and social justice, GWS offers you a community and the knowledge and skills you need to lead, advocate, and collaborate in your profession and in your life.
---
Why Gender and Women's Studies at URI?
It applies to everything
As a Gender and Women's Studies major, you'll study politics, theory, literature, psychology, history, sociology, and much more. Students often combine their Gender and Women's Studies interest with another major to broaden their interdisciplinary background, making them very attractive to employers and graduate schools.

It's about all of us
One of the core concepts you'll learn about as a Gender and Women's Studies major at URI is intersectionality, which explores the many layers of human identity and the ways they interact. Here you'll examine how different forms of identity such as race, class, gender, sexuality, and ability intersect on multiple levels.

It matters to employers
In today's work environment, there is a growing demand for individuals with multicultural mindsets who understand workplace gender issues such as sexual harassment, flex time, parental leave, and pay equity. This is especially true in the medical field, law, social work, education, counseling, government service, and others.

---
News from GWS
Meet Merlyz Quezada, Class of 2022

-

A double major in GWS and Human Development and Family Studies, Merlyz talks about her independent research study, and the value of diversity in her liberal arts education at URI.
Faculty Spotlight: Kyle Kusz

-

Associate Professor Kyle Kusz, serving jointly in the departments of GWS and English, talks about moving over from Kinesiology and finding liberation in the liberal arts.