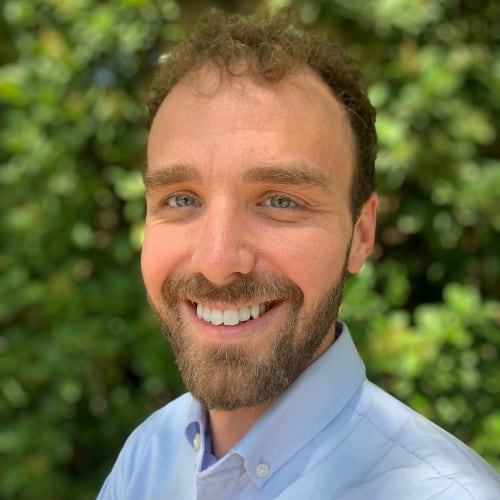 Biography
Madison Jones is an Assistant Professor of Writing and Rhetoric/Natural Resources Science. Before coming to URI, he received his Ph.D. in Rhetoric and Writing Studies from the University of Florida in 2020, where he studied place-based approaches to digital rhetoric and environmental communication and taught courses in professional writing, rhetoric, and ecomedia. At UF, he also served as an Augmented Reality Criticisms (ARCs) Coordinator for Trace Innovation, a digital humanities initiative using emerging media for public advocacy.
Research
Situated within the fields of environmental rhetoric, public advocacy, and place-based writing, Dr. Jones' research focuses on how to use digital/visual technologies to better engage local communities when addressing large-scale environmental problems. His research combines place-based writing practices with locative media (such as augmented reality and digital maps) to understand the ways that technologies mediate environmental issues, foster more-than-human ethics, and shape sense of place.
Education
Ph.D., Rhetoric and Writing, University of Florida, 2020
M.A., English, Auburn University, 2014
B.A., English, University of Montevallo, 2010
Selected Publications
"Trees, Anti-Advocacy, and Visual Rhetoric in Truax (A Parody of The Lorax)," invited submission in Sidney I. Dobrin (Ed.), EcoComix: Essays on the Environment in Comics and Graphic Novels. McFarland, (2020, expected).
"(Re)Placing the Rhetoric of Scale: Ecoliteracy, Networked Writing, and Memorial Mapping," in Sidney I. Dobrin and Sean Morey (Eds.), Mediating Nature: The Role of Technology in Ecological Literacy. Routledge, (2019): 79-95.
"Articulate Detroit: Augmenting Public Writing." Co-authored with Jacob Greene. Computers & Composition Online (Spring 2019): Online.
"Sylvan Rhetorics: Roots and Branches of More-Than-Human Publics." Rhetoric Review, 38.1 (February 2019): 63-78 [Awarded CCCC/NCTE's 2020 Best Article on Philosophy or Theory of Technical or Scientific Communication].
"Writing Conditions: The Premises of Ecocomposition." Enculturation: A Journal of Rhetoric, Writing, and Culture, 26.1 (Fall 2018): Online.
"Augmented Vélorutionaries: Digital Rhetoric, Memorials, and Public Discourse." Coauthored with Jacob Greene. Kairos: A Journal of Rhetoric, Technology, and Pedagogy, 22.1 (Fall 2017): Online (With Jacob Greene).