HDF majors have big hearts and a desire to help others. They want to make the world a better place, and their program of study prepares them well for a range of jobs in health and human service settings—the kind of jobs that consistently place high in national growth industry rankings.
Although our graduates go on to work and/or pursue graduate studies in a variety of settings, listed below are job paths and graduate programs that align with the HDF curriculum.
Counseling and Social Services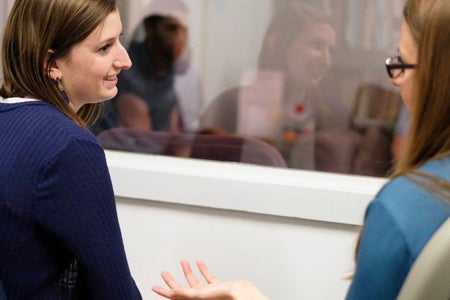 Description: This concentration prepares students for future careers working with individuals and families in counseling and therapy settings.

Careers: Students who graduate with a degree in HDF would be prepared for entry level careers as:
counselors (such as crisis and hotline workers)
intake coordinators
clinical case managers
drug and alcohol prevention workers
family support counselors for parents of children with special needs
milieu therapists in mental health programs
residential treatment workers
academic advisors
food pantry and food assistance program coordinators
consumer protection agency workers
family advocacy agency workers
employee assistance programs and human resources staff
Graduate Studies: Students interested in therapy would also be required to pursue graduate studies in disciplines such as couples and family therapy, clinical social work, mental health counseling, applied behavior analysis, school/clinical/counseling psychology, consumer finance, nonprofit management, and public policy.
Health and Aging Services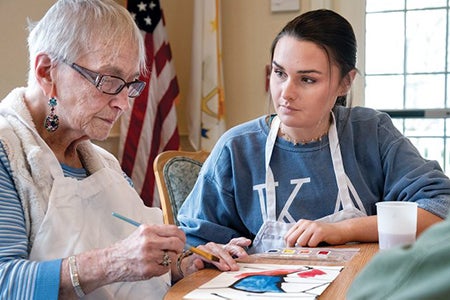 Description: The Aging and Health concentration prepares students for future careers in various health-related and community settings. Aging covers the entire lifespan, from newborns to older adults. HDF graduates understand what typical development should look like, allowing them to identify developmental concerns and intervene before health is significantly impacted. As populations grow older, there is increased need for trained persons to provide aid and assistance.

Careers: Students have the opportunity to hone skills in the areas of leadership development, collaboration skills, and teamwork, which will help them be be leaders and coordinators of healthcare teams. Students interested in this area often work as:
case managers
community organizers
gerontologists
activity or quality of life directors
crisis/hotline workers
family policy analysts
program managers
project coordinators
community engagement coordinators
operations managers
Graduate Studies: Many students will also pursue graduate studies in public health, post-baccalaureate nursing, medical school, health psychology, gerontology, aging services, and social work.

Child and Family Development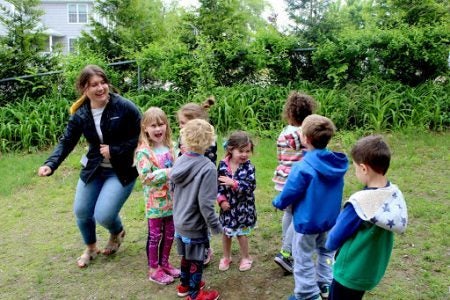 Description: The Child and Family Development concentration prepares students for careers helping individuals and families in social service settings, such as schools, recreation centers, community agencies, retirement communities, mental health facilities, hospitals, universities, preschools, and childcare centers. HDF graduates also help with managing financial behaviors, preventing child and domestic abuse, defending the rights of people with disabilities, preparing for retirement and family transitions, and assisting with life transitions such as adoption, foster care, teen pregnancy, and the challenges of military families.

This interest area allows students to tailor courses to gain in-depth knowledge about working with children, adolescents, and families in their many environments.

Careers: HDF graduates often work in agencies as:
service coordinators
family coaches
home visitors
youth development workers
after school program directors
daycare providers
early interventionists
family advocacy agency workers
child life specialists
Graduate Studies: Many students will also pursue graduate studies in developmental science, child development, school psychologist, child life specialist, and family criminal justice.