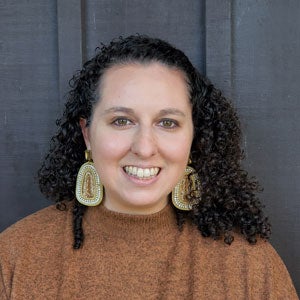 Assistant Professor
Human Development and Family Science
Phone: 401.874.5961
Email: jcless@uri.edu
PLEASE NOTE: Dr. Jessica Cless will be accepting new doctoral graduate students for the 2023-2024 academic year.
Biography
Dr. Jessica Cless is an Assistant Professor in the Couple and Family Therapy Program with the Department of Human Development and Family Science. Dr. Cless received her Bachelor of Science in Family Studies and Human Services as well as a Master of Science and Doctor of Philosophy in Couple and Family Therapy, all from Kansas State University. Dr. Cless specializes in the treatment of complex traumatic stress working and primarily works with women and children. As a researcher, she is interested in the development of trauma-informed systems including trauma-informed pedagogy as well as the impact of exercise behaviors on recovery from traumatic experiences. Outside of work, she enjoys spending time with her family and her dogs, reading, going to cycling classes, and hiking.
Research
Education
Ph.D. Kansas State, University Couple and Family Therapy,2018
M.S. Kansas State University, Couple and Family Therapy, 2015
B.S. 2013 Kansas State University, Family Studies and Human Services, 2013
Selected Publications