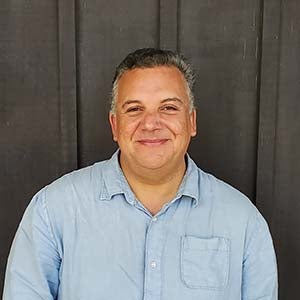 Associate Professor
Human Development and Family Science
Phone: 401.874.7135
Email: nilton_porto@uri.edu
Office Location: Transition Center, Rm 212
PLEASE NOTE: Dr. Nilton Porto will be accepting new doctoral graduate students for the 2023-2024 academic year.
Biography
Dr. Nilton Porto is Associate Professor of Consumer Finance in the College of Health Sciences at the University of Rhode Island. Prior to academia, he spent over a decade in various management positions in the banking industry after obtaining an MBA from Case Western Reserve University. He earned his doctorate in household economics from the University of Wisconsin – Madison. His research interests include financial decision-making, consumer behavior issues, and financial well-being. He is a research affiliate for the Center for Financial Security, UW – Madison and faculty affiliate for the Social Policy Institute, Washington University in St. Louis. His research has received support from the National Endowment for Financial Education, NIFA and Real Jobs RI.
Education
Ph.D., University of Wisconsin, Madison, 2014
MBA, Case Western Reserve University, 1998
JD, Pontifical Catholic University, RS, 1995
Selected Publications
Publications
Peer Reviewed Journal Articles
Porto, Nilton, and Jing Jian Xiao. "Financial Literacy Overconfidence and Financial Advice Seeking." Journal of Financial Service Professionals 70, no. 4 (2016).
Porto, Nilton, and J. Michael Collins. "The role of refund expectations in savings: Evidence from volunteer income tax preparation programs in the United States." Journal of Consumer Affairs 51, no. 1 (2017): 183-199.
Xiao, Jing Jian, and Nilton Porto. "Financial education and financial satisfaction: Financial literacy, behavior, and capability as mediators." International Journal of Bank Marketing (2017).
Porto, Nilton, Yu Huang, and Jing Jian Xiao. "Credit card adoption and usage in China: urban–rural comparisons." The Singapore Economic Review 64, no. 01 (2019): 41-56.
Robb, Cliff A., Swarn Chatterjee, Nilton Porto, and Brenda J. Cude. "The influence of student loan debt on financial satisfaction." Journal of Family and Economic Issues 40, no. 1 (2019): 51-73.
Porto, Nilton, Soo Hyun Cho, and Michael Gutter. "Student Loan Decision Making: Experience as an Anchor." Journal of Family and Economic Issues (2021): 1-12.
Book Chapters
2018 Collins, J.M., Odders-White, E. & Porto, N., The Influence of Teacher Attributes on Financial Education Outcomes, Financial Literacy for Children and Youth – Second Edition. Ed. by T. A. Lucey and K. S. Cooter. Peter Lang Publishers.
2016 Porto, N., Financial Issues of Hispanic Americans, in J. J. Xiao (Ed), Handbook of Consumer Finance Research (pp. 205-214). Springer International Publishing.
Download Curriculum Vitae(PDF)