We are proud to offer our congratulations to our Spring 2019 grant winners:
Faculty Research
Erik Loomis, Associate Professor of History, for his project "The Making of the Pacific Northwest, 1960 to the Present." This book project is an exploration of the rapidly transforming Pacific Northwest since approximately 1960. At that time, a natural resource-based economy, homogenous population, and moderate politics defined the region, consisting of Oregon, Washington, and Idaho. By 2010, the region had undergone dramatic changes, with the logging, ranching, and fishing economies in decline or collapse, the region deeply divided between liberal urban centers and conservative rural politics, and with a national reputation as a hip cultural center marked by tolerance for marijuana, gay and lesbian rights, a robust environmentalism, and television shows poking fun at this tolerant image. This book documents this transformation by exploring key points of conflict in the Northwest's recent history.
Faculty Subvention Grant

Marcus Nevius, Assistant Professor of History, for his project, "city of refuge": Slavery and Petit Marronage in the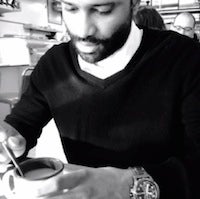 Great Dismal Swamp, 1763-1856. Nevius conceived of "city of refuge" for an audience interested in the latest knowledge of American slavery generally, and for an audience interested in the histories of African Americans, of abolitionism, and of slave labor specifically. Taking as a point of departure the Boston abolitionist Edmund Jackson's 1852 description of the Dismal's maroon and slave labor camps as a collective "city of refuge in the midst of Slavery," Nevius' study traces three key themes in the history of the Great Dismal Swamp — a natural wetland that, in the eighteenth and nineteenth centuries, covered as many as 2,000 square miles along the eastern boundary of Virginia and North Carolina.
Junior Faculty Summer Stipend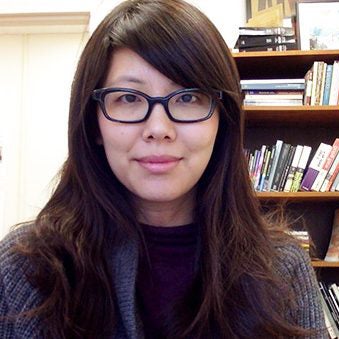 Christine Mok, Assistant Professor of English, for her project Disorientations: Performance and Racial Form in Asian America. This project draws out disruptive aesthetic strategies used by Asian American artists and cultural producers who reject the standards of respectability and authenticity that mark model minority identities. Eschewing authenticity, writers and artists such as Young Jean Lee, Nikki S. Lee, Anicka Yi, Maxine Hong Kingston, and Viet Thanh Nguyen, employ failure as a dramaturgy for racial identity and identification to capture experiences that lie beyond the edges of mainstream, well-assimilated, upwardly mobile Asian America. Drawing from an archive that ranges across literature and theatre to photography and dance, Disorientations tracks the changing political and aesthetic claims that contemporary Asian American cultural production makes for the theatre to illuminate modes of subject formation and social critique defined by a refusal of identitarian coherence that nonetheless imagine Asian American affiliation and possibility.


James Haile III, Assistant Professor of Philosophy, for his project Jean-Paul Sartre and the Black
Aesthetic. This project has two related concerns. On the one hand, it is concerned with re-thinking and re-reading Jean-Paul Sartre's philosophical works—his fiction, non-fiction, plays, critical essays, professional and personal correspondences and letters, as well as his traditional philosophical texts—through a relatively under-theorized aspect of his thinking—black aesthetics and black aesthetic theory, in particular jazz studies. On the other hand, the project seeks to locate Sartre's relationship to black aesthetics/value theory within a larger framework of global south studies. What is of central concern in Sartre's work is the notion of the meaning and value in human life, and the role of thinking and the exercise of knowledge in helping us or preventing us from understanding our existence and finding value in it.
The Winnie
Jessica Frazier, Assistant Professor of Marine Affairs, History, and Gender and Women's Studies, and Amelia Moore, Assistant Professor of Marine Affairs, for their project, "Public Memory, Place, and Belonging: Unearthing the Hidden History of the Native and African American Presence on Block Island." One of the outcomes of this project isto develop a temporary, traveling exhibit, which will present a continuous history of Native and African American life on Block Island over 400 years, engaging with the politics of public memory. In partnership with members of the Gobern family, scholars at the University of Rhode Island (URI) are working with curators at a number of local museums with an interest in hosting this exhibit, which will include audiovisual content created by an award-winning documentarian, Native and colonial cultural artifacts, archival and contemporary photographs, written records, and interpretive materials designed to provoke audience engagement. After its initial display at a number of regional museums, the exhibit may eventually find a permanent residence at the Gobern family homestead on Block Island.
Graduate Student Research
Afua Rachel Ansong, PhD candidate in English, for her project, "Adinkra: Decoding the Colors of our Skins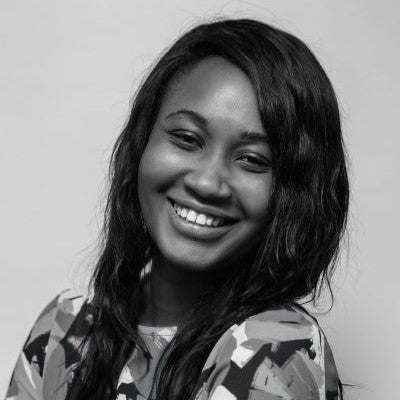 Through Cultural Displacement of Enslaved Africans." This grant will enable Ansong to spend six days exploring the African Artifacts collection at the Fowler Museum (UCLA). The Fowler Museums holds collections of Arts of Africa and African Diaspora that are necessary to her long-term creative dissertation project on the Adinkra symbols from Ghana. Adinkra in the Akan (West Africa) language means farewell, a greeting for departure both for the living and dead. Fowler's collection specifically holds Adinkra Cloth and 60 plus variations of these symbols in the form of metallic and wooden cloth stamps. For her research project, Ansong will be examining the relationship between the displacement of enslaved Africans and their art and recording her findings as poems. In reflecting upon the Adinkra symbols through poetry, she seeks to understand how displacement produces a new culture which is an amalgamation of practices and beliefs inherited through the traumatic experience of slavery from West Africa to North America.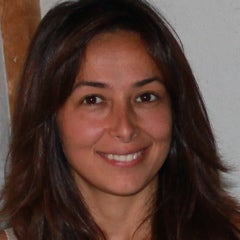 Serap Hidir, PhD candidate in English, for her project "Captivity Narrative Archival Research." As society grapples with the issues of race and religion in the 21st century, Hidir's research strives to excavate the literary depictions of race and religion at the foundational moment of the United States in the late 18th century. The political crises over the captivity of white U.S. sailors in Morocco, Tunis, Tripoli, and Algiers in the late 18th century was at the center of the newly formed nation's attention. Contemporary literature at that time disseminated popular American religious sentiment, contributing to the rhetoric of racialization that borrowed from anti-Semitic and Islamophobic tropes. Hidir's work explores how these literary depictions of religion, particularly religious differences in captivity narratives, contribute to the racial formations of political and social life in early America. She argues that in the captivity narratives that deal with the capture of the white Christian Americans by the cultural and religious "Other" (Muslims and Jews), the encounter with non-Christian values prompt certain discursive patterns of freedom that entitle the captive with authority and supremacy over the captors.

Austin Rojas, MA student in History, for his project, "Let Sleeping Dogs Lie: The English Conquest of Jamaica." 1655 and the English seizure of Jamaica marked a turning point in the history of the Atlantic world. To many, this event marked the decline of Spanish power and the rise of the English as the dominant force in the Caribbean and Americas. This master's thesis is guided by two essential questions that seek to put the English conquest of Jamaica in its proper context. First, what were the foreign policy objectives of the English and Spanish during this time and, second, how successful were they in achieving these objectives? If we are guided by these questions, Rojas argues, we can get an answer that better reflects the history of the 17th century Atlantic world.