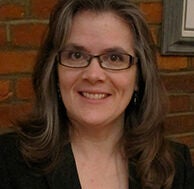 Associate Professor of Music, Director of Music Education
Phone: 401.874.5590
Email: audrey.cardany@uri.edu
Office Location: Fine Arts Center, D211
Biography
Audrey Berger Cardany, Ph.D., is an Associate Professor of Music and Director of Music Education at the University of Rhode Island teaching undergraduate and graduate courses in music and music education. Her service to the Institution earned her the 2020 Fritz Wenisch Award for Exceptional Contributions to the Faculty Senate. Cardany began her career teaching vocal and general music in grades prekindergarten through eighth in public schools in Montana and Nevada.
An active clinician and adjudicator, Dr. Cardany has presented at local, regional, and national conference venues including Early Childhood Music and Movement Association (EMMA), National Association for the Education of Young Children (NAEYC), National Association for Music Education (NAfME), and the Organization of American Kodály Educators (OAKE). Topics include music and language, music and movement, technology, and the developing singing voice.
With certifications in Orff-Schulwerk and Kodály methods, she taught musicianship, choral conducting, and directed choral ensembles for summer Kodály music teacher certification programs including Arizona State University, University of Nebraska at Omaha, and University of New Mexico. During her appointment as vocal/general specialist at the Peabody Conservatory of Music she created and taught Musical Story Time—a program for young children at Baltimore's Enoch Pratt Free Library, and provided an in-service workshop for Baltimore City's children's librarians.
Dr. Cardany's research and pedagogical publications include: General Music Today, Journal of Research in Music Education, Kodály Today, Mountain Lake Journal, Psychology of Music, Silver Burdett Making Music, and Rhode Island Music Educators Review. She published a column for General Music Today connecting music and language and is an author for the 2013 elementary general music textbook series, Interactive Music, powered by Silver Burdett with Alfred. The Maryland State Department of Education invited her to present her research on technology and learning at the state's Early Childhood Care and Research Forum. She also serves as the Associate Editor for Research for the Rhode Island Music Educators Review, an online publication for Rhode Island's Music Educator Association (RIMEA).
Education
D.M.A. in music education, Arizona State University
M.M. in vocal performance and choral conducting, University of Nevada, Reno
B.M. in music education and vocal performance, University of Wyoming