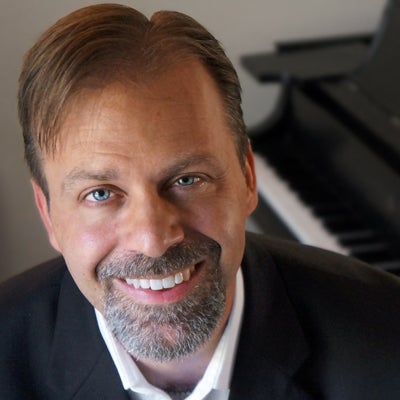 Assistant Teaching Professor of Collaborative Piano
Phone: 401.874.4672
Email: david_gilliland@uri.edu
Office Location: Fine Arts Center, D206
Biography
David Gilliland is a versatile pianist, comfortable performing in mediums ranging from classical to jazz, and from opera to musical theater. He frequently accompanies a diverse array of vocalists, instrumentalists, and chamber ensembles. He has accompanied the Sphinx Competition, performed with the Charlotte Symphony Orchestra, and was contracted as a convention pianist for the National Flute Association in both 2014 and 2017.
David has been the music director for productions at the Penumbra Theater, Davidson College Opera Workshop, and the Naperville School of Performing Arts, and has performed with multiple choral groups including the University of Michigan Men's Glee Club and Davidson Chorale on tours throughout the United States, Cuba, Italy, and China. Commercial recordings of his include the complete wind compositions of Henri Dutilleux and the low brass works of Robert Denham; published arrangements of his can be purchased at TrevCo-Varner Music and Theodore Presser Company.
David joined the Department of Music at the University of Rhode Island in 2019. Previously, he served on the faculties of Albion College, the University of Michigan, and Davidson College, and for six years was the Collaborative Piano Coordinator for the Interlochen Summer Arts Camp.
Outside of music, David is an avid escape room enthusiast and enjoys spending time with his wife, Beth, and daughter, Morgan.
Education
D.M.A. in Collaborative Piano, University of Minnesota
M.M. in Accompanying and Chamber Music, the Eastman School of Music
B.M. in Piano Performance and Composition, DePauw University