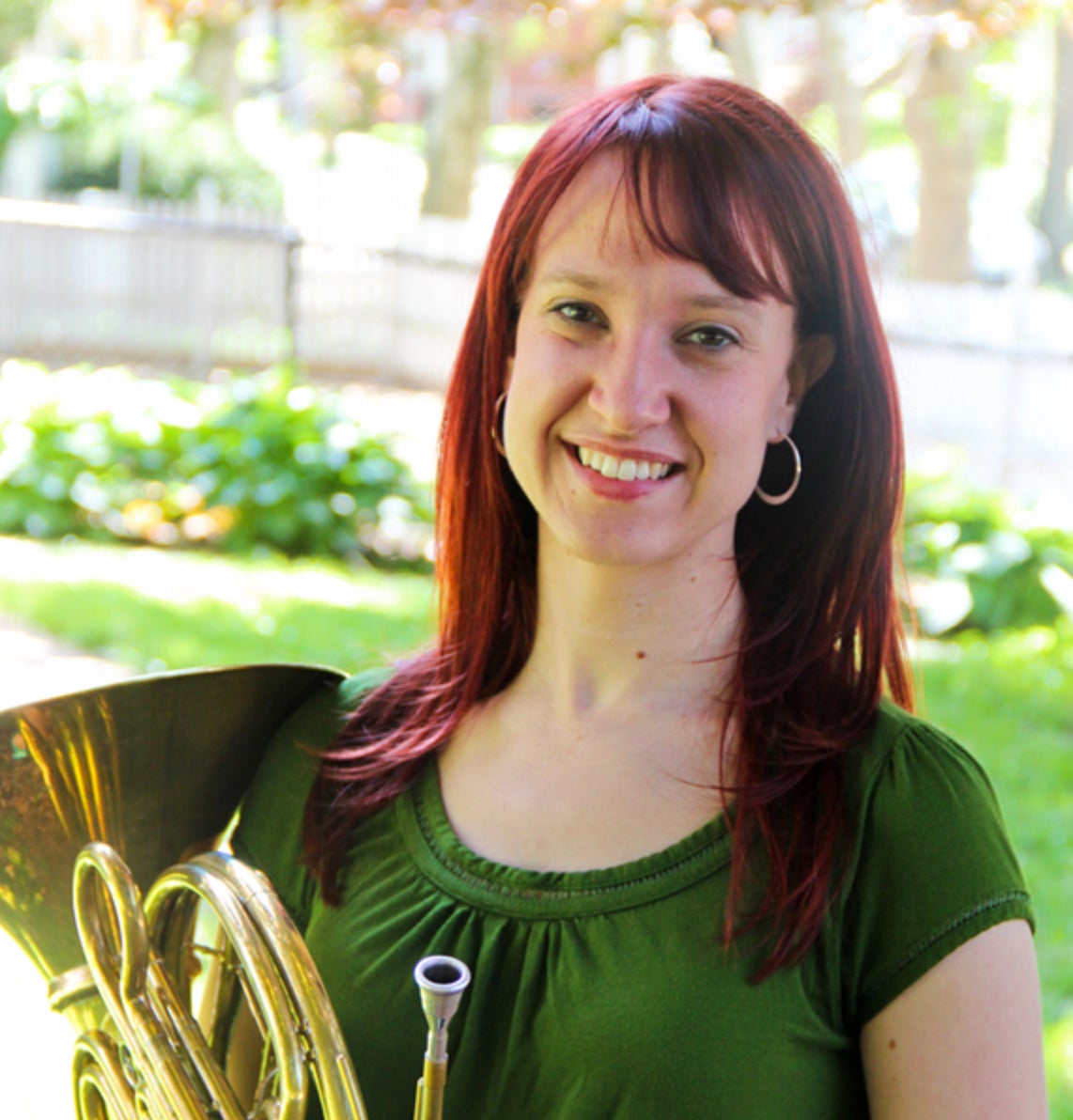 Biography
Emily Boyer, horn player, is an active performer and teaching artist based in Connecticut. Striving to cultivate relationships through music, she pursues chamber music, orchestral performance, private teaching, and classroom teaching.
Emily is a founding member of the horn and harp duo Apple Orange Pair. This ensemble is dedicated to performing and expanding the horn and harp repertoire through commissioning new works from established and emerging composers, bringing older works back to the performance repertoire, and transcribing existing music. She also performs as a member of the New Haven-based brass quintet, Brass, who celebrated their twentieth anniversary season in 2019-2020. Emily maintains a freelance career where she performs regularly in orchestras and chamber groups in Connecticut and New York.
In addition to classroom instruction, Emily maintains a private teaching studio, offering individualized mentoring for advancing on the horn and developing as a musician. She is experienced with students ranging from elementary age through adults. Students have earned positions in Connecticut regional, all-state, and national ensembles, and perform regularly in studio recitals.
Emily grew up on a cherry farm in northern Michigan. The kitchen radio was always tuned to the local public radio station, and she attributes becoming a musician to an early immersion in the sounds and stories of classical music. Emily graduated from Interlochen Arts Academy. She went on to earn her Bachelor of Music degree from Peabody Conservatory of the Johns Hopkins University and her Master of Music degree from Yale University School of Music. She has performed in the Banff, Aspen, Atlantic, and Institut Musical de Provence-Aubagne Music Festivals. Her primary horn teachers include Julie Schleif, Peter Landgren, William Purvis, and Denise Tryon.