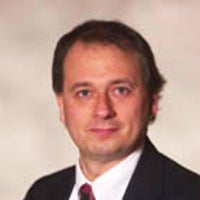 Coordinator of Music Resource Center and Music Facilities
Phone: 401.874.5470
Email: muslib@uri.edu
Office Location: Fine Arts Center, E105
Biography
Gerard Heroux, formerly an adjunct faculty at Brown University in French horn, is a published composer and arranger and an instructor/performer of French horn, trumpet, and bass guitar. A music director for several area theaters, he was formerly publicity director for the music department and a conducting assistant for the URI Symphonic Wind Ensemble.
He has an extensive background in music resource management, including printed music for solo, ensemble and instructional areas, with specialized training in instrument repair, digital and analog recording, and technical maintenance.
Heroux oversees a million dollars of equipment inventory, coordinates the scheduling of all URI concerts, recitals and festivals, and supervises a resource center serving 3,000 students annually. Heroux plays Eb alto horn in the Providence Brigade Band, a group that recreates in look and sound a typical mid-19th-century brass band. He also plays French horn, trumpet and sings in V. Majestic, a five-piece improvisational music ensemble.
Education
Master of Music in music education, University of Rhode Island
Bachelor of Science in music education, University of Rhode Island