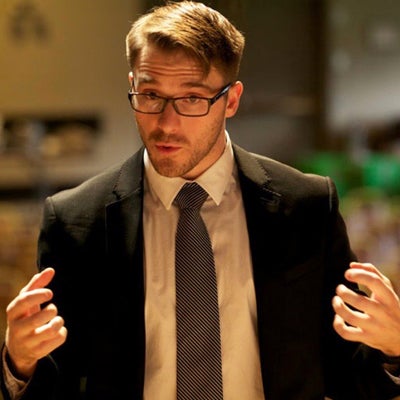 Biography
Rhode Island native Joseph Bentley is an active freelancer, educator, and music director in the southeastern New England area. He performs regularly with the New Bedford Symphony Orchestra, Rhode Island Philharmonic Orchestra, Community MusicWorks Players, Gloria Dei Artes, and the Great Woods Symphony Orchestra, and with a number of bands that includes Niki Luparelli and The Gold Diggers, the Jesse Liam Band, Dominic Dipasquale and Orchestra Romanza, singer Sarah Barbosa, and with his church band at Sanctuary Church in Providence, RI. He has served as principal bass in the London Firebird Orchestra, London Arts Orchestra, and the nonClassical orchestra.
As an educator, Joseph has held many positions around southern New England, and has lectured at Johnson & Wales University, maintained a private studio at Wheaton College in Norton, MA, and directed the Chamber Music, Orchestra, and Jazz Band programs at the Portsmouth Abbey School. He has also volunteered through the Community MusicWorks' daily orchestra program, and completed the Creative Education pathway at his alma mater, the Royal Academy of Music.
Joseph is a graduate of London's Royal Academy of Music, where he earned his Master's degree and studied with virtuoso bassist Duncan McTier, English National Opera principal Graham Mitchell, and former Philharmonia principal Rodney Stewart. Before that, though, Joseph is a proud graduate of the music departments of Rhode Island College, and the Community College of Rhode Island.
When not performing or teaching, he can be found bringing his double bass to an improv session somewhere around Providence, enjoying a coffee at Seven Stars Bakery, or in the gym.
Education
M.A., Royal Academy of Music
B.M., Rhode Island College