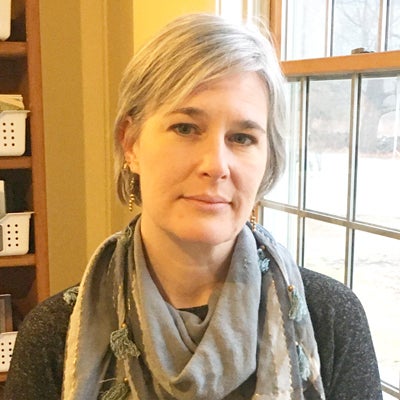 Artist/Teacher in Music Education
Phone: 401.874.2001
Email: lorijones@uri.edu
Lori is a music educator with over 25 years teaching experience. Currently teaching at the Compass School of RI, Lori has a passion for building a well-rounded music program from the ground up. In addition to general music she has developed elective programs offering choir, ukulele instruction, music technology and musical theater. Lori also works as an instructional coach at Kingston Hill Academy, combining the application of tried and true methodology with current practice, and is dedicated to making an impact on the next generation of music educators.
Lori resides with her husband Ray in Stonington, CT where they have served as Pastor and Music Director (respectively) of Lighthouse Community Baptist Church for almost 20 years. Lori has enjoyed being an active member of the musical community in her hometown through such activities as serving in after-school enrichment programs, community co-ops and free performances, presiding over the high school chorus boosters, being an outspoken advocate for music education, teaching in her own private studio, and singing in The Chorus of Westerly alongside her four children.
Education
M.M. in Music Education, Gordon College (degree in progress)
B.S. in Music Education, Bob Jones University, 1995