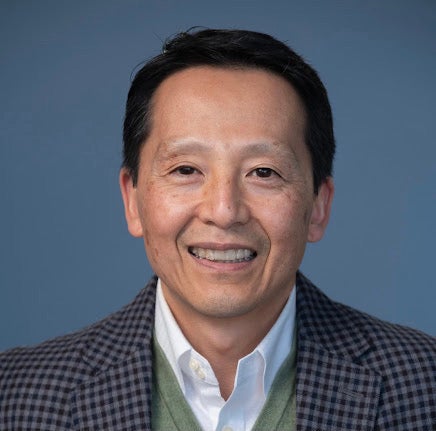 Professor of Music/Teacher in Classical Piano
Phone: 401.874.2790
Fax: 401.874.2772
Email: takasawa@uri.edu
Office Location: Fine Arts Center, E203
Biography
Noted for his "sensitive touch" by the Washington Post and for his "beautiful sound with an abundant sense of fantasy" by Musica Nova magazine (Japan), pianist Manabu Takasawa is a professor of music at the University of Rhode Island.
Takasawa's interest in music education has taken him to performances in regional elementary and secondary schools in Rhode Island as well as schools in Japan, Taiwan, Thailand and Vietnam. He also serves as the director of the Young Artists and Chamber Music Competitions for the Music Teachers National Association Eastern Division.
Since making a solo recital debut at the John F. Kennedy Center for the Performing Arts in 1992, Manabu has performed in the United States, Europe and Asia including a recital at the Czech Embassy in Washington, D.C. and a sold-out recital in Tokyo's Opera City Recital Hall. His concert activities and interviews have been broadcast on WSCL-FM89.5 and WBOC-Channel 16 in Maryland, internationally on Mercury Radio (Poznán, Poland) and on a News 5 evening news broadcast in Belize. He is also the creator of the URI Piano Extravaganza!, a piano festival of concerts and performing events, which brings to campus aspiring young pianists and hobbyists from the Southern New England and the Greater Boston areas every spring.
When he is not at the piano, Manabu enjoys gardening and swimming. In the summer, he swims a 1.7-mile open water course across Narragansett Bay to raise money for Save The Bay, Rhode Island's premier organization for environmental protection.
Education
D.M.A. in piano performance, literature and pedagogy, University of Maryland
M.M. in piano performance, Manhattan School of Music
B.A. in music with honors in major studies, Whitman College