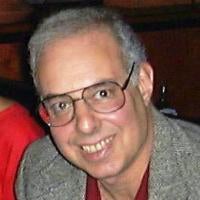 Biography
Lawrence E. Rothstein is a Professor Emeritus of Political Science, Associate of the Labor Research Center, and of the John Hazen White, Sr. Center for Ethics and Public Service at the University of Rhode Island. Professor Rothstein is an attorney and member of Rhode Island, Massachusetts, Illinois and Federal bars. He has participated and advised in civil rights litigation and has been an arbitrator for the Rhode Island Superior Court.
He is the author of Plant Closings: Power, Politics, and Workers a study of the responses of French and American steelworkers to plant closings, and numerous articles on law, political theory and labor politics. More recently he has researched the ethical concepts used in legislative debates over regulating the collection and use of genetic information under a DOE Human Genome Project Grant. He has also written extensively on privacy issues particularly related to employment and medical practice and research.
He is currently the Chair of the Ethics Committee of the Rhode Island Biobank and a member of the Law and Policy Committee of the Rhode Island Quality Institute/Dept. of Health currentcare electronic health information exchange project. He has conducted workshops on research ethics and taught courses on the ethical issues regarding genetic testing and research in the U.S. and abroad. He is now undertaking further international research on privacy and genetic information.
He designed and taught the American Legal System course for many years. He also taught political theory courses.
Education
Ph.D., University of Massachusetts, 1976
J.D., University of Illinois College of Law, 1969