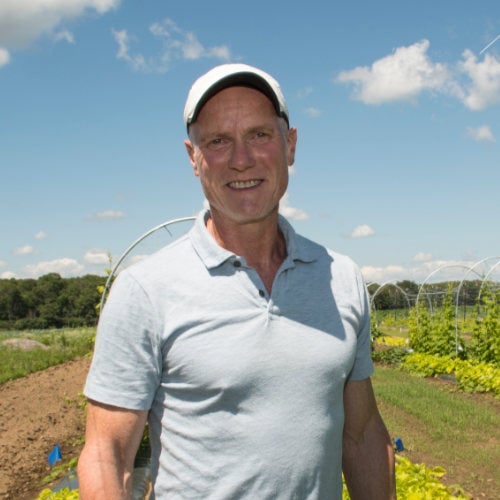 Associate Professor of Agroecology
Phone: 401.874.9027
Email: jr_taylor@uri.edu
Office Location: Woodward Hall, Rm 234
Biography
My diverse personal, professional, and educational experiences inform my teaching and research at the university. A descendant of five generations of Pennsylvania farmers, I grew up on a 100-acre integrated crop-livestock farm near Pittsburgh. I began gardening at the age of six and started a market garden while in high school. I left the farm to attend the University of Chicago, where I studied philosophy. I subsequently managed federal education studies for ten years before returning to school to earn a second bachelor's degree in horticulture at Michigan State University and then a master's degree in landscape architecture at the University of Michigan. After practicing landscape architecture in the Washington, D.C. area and then teaching in the Department of Landscape Architecture and Regional Planning at the University of Massachusetts Amherst, I returned to the Midwest for a PhD in crop sciences at the University of Illinois Urbana-Champaign, where I studied urban agriculture in Chicago.
My current research program on urban and peri-urban food systems combines my personal and professional interests in horticulture, food, cities, design, and sustainability.
Research
My research transcends boundaries dividing the natural and social sciences and design. With training in all three fields, I employ diverse methods to explore the social-ecological dynamics of food production in urban and urbanizing systems at multiple scales–from home gardens to commercial farms–with the overall goal of strengthening local food sovereignty. Current and recent research projects focus on immigrant growers' participation in alternative urban food networks, the design and ecological characteristics of urban food forests, and Rhode Island's food production capacity.
Education
Ph.D., 2014, University of Illinois at Urbana-Champaign, Department of Crop Science
M.L.A, 2005, University of Michigan, School of Natural Resources and Environment
B.S., 1998, Michigan State University (Horticulture)
B.A., 1986, University of Chicago (Philosophy)