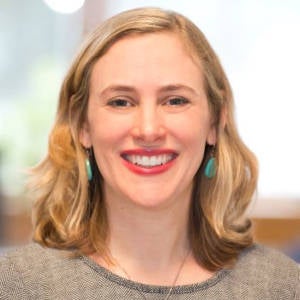 Prochaska Endowed Professor, Psychology
Department of Psychology; Clinical Psychology
Phone: 401.874.4251
Email: feldsteinewing@uri.edu
Lab Webpage: View Site
Biography
PLEASE NOTE: Dr. Feldstein Ewing will not be accepting new graduate students for the 2024-2025 academic year.
Dr. Feldstein Ewing is the Prochaska Endowed Professor, Psychology; Core Faculty, Interdisciplinary Neuroscience Program at University of Rhode Island. She is also a Adjunct Professor, Department of Psychiatry and Human Behavior, Brown University, RI. She also serves as Associate Editor at Health Psychology. Dr. Feldstein Ewing has over 15 years of experience utilizing evidence-based approaches to prevent and intervene with adolescent health risk behavior, including substance use. In addition, she has enrolled over 1400 unique youth within her large-scale NIH-funded studies to evaluate the developmental fit and treatment outcomes for motivational interviewing (MI), cognitive behavioral therapy (CBT), behavioral skills training (BST), mindfulness (Brief Adolescent Mindfulness; BAM) and contingency management (CM). With over 111 peer-reviewed publications and 2 edited books, she has published widely regarding the developmental fit, neurocognitive mechanisms, gender differences, and cross-cultural adaptation of treatment approaches for this developmental stage. Additionally, she has developed a highly-innovative NIH-funded line of translational research evaluating the connection between basic biological mechanisms (e.g., brain structure, function, connectivity) and youth health risk behavior (e.g., clinical symptoms, treatment outcomes). She has conducted this work with alcohol-abusing adolescents, cannabis-abusing adolescents, adolescents misusing opioids, adolescents engaged in risky sex, and youth with high body mass (BMI). Dr. Feldstein Ewing has also served as a key member for the National Academy of Sciences Workgroup for the Health Effects of Cannabis (2017), and on national and international panels on adolescent substance use and its treatment (e.g., Expert panel for Congressman Bonamici, 2018; MacArthur Foundation Law and the Brain, 2016).
The goal of Dr. Feldstein Ewing's laboratory is to employ translational studies to (1) determine the driving factors underlying successful treatment outcomes, (2) develop more efficacious interventions, and (3) evaluate the efficacy of interventions, in order to improve health outcomes and reduce current disparities for high-risk adolescents of all backgrounds.
Education
Macalester College, St. Paul, MN, BA, 1994-1998, Psychology
University of New Mexico, Albuquerque, NM, MS, 2002-2004, Clinical Psychology
University of New Mexico, Albuquerque, NM, Ph.D, 2004-2007, Clinical Psychology
The Mind Research Network, Albuquerque, NM, Fellowship, 2007-2008, Addiction Neuroscience
Selected Publications
Trainees represented by *
Ray, L.A., Grodin, E., Leggio, L., Bechtholt, A., Becker, H., Feldstein Ewing, S., Jentsch, J.D., King, A., Mason, B., O'Malley, S., MacKillop, J., Heilig, M., & Koob, G. (2020). The future of translational research in alcohol use disorder. Addiction Biology.
Silvers, J. A., Squeglia, L. M., Rømer Thomsen, K., Hudson, K. A., & Feldstein Ewing, S. W. (2019). Hunting for what works: Adolescents in addiction treatment. Alcoholism: Clinical & Experimental Research, 43,578-592.
Wilson, A. C., Morasco, B., Holley, A., & Feldstein Ewing, S. W. (2020). Patterns of opioid use in adolescents receiving prescriptions: The role of psychological and pain factors. American Psychologist.
Feldstein Ewing, S. , & Chung, T. (2019). Precuneus: A key on the road to translation. Alcoholism: Clinical & Experimental Research, 43, 1063-1064.
Cousijn, J., Luijten, M., & Feldstein Ewing, S. W. (2018). Adolescent resilience to addiction: A social plasticity hypothesis. The Lancet Child & Adolescent Health, 2, 69-78.
Feldstein Ewing, S. W., Chang, L., Cottler, L. B., Tapert, S. F., Dowling, G. J., & Brown S. A. (2018). Approaching retention within the ABCD Study. Developmental Cognitive Neuroscience, 32, 130-137.
Feldstein Ewing, S. W., Houck, J. M.*, Yezhuvath, U., Shokri Kojori, E., Truitt, D.*, & Filbey, F. M. (2016). The impact of therapists' words on the adolescent brain: In the context of addiction treatment. Behavioural Brain Research, 297, 359-369.
Feldstein Ewing, S. W., McEachern, A. D.*, Yezhuvath, U., Bryan, A. D., Hutchison, K. E., & Filbey, F. M. (2013). Integrating brain and behavior: Evaluating adolescents' response to a cannabis intervention. Psychology of Addictive Behaviors, 27, 510-525
Feldstein Ewing, S. W., Filbey, F. M., Sabbineni, A., & Hutchison, K. E. (2011). How psychosocial alcohol interventions work: A preliminary look at what fMRI can tell us. Alcoholism: Clinical and Experimental Research, 35, 1-9.
Feldstein Ewing, S. W., & Bryan, A. D. (2020). Have we missed the boat? The current, preventable surge of STIs in the United States. Health Psychology, 39, 169-171.
Schmiege, S. J., Magnan, R. E., Yeater, E. A., Feldstein Ewing, S. W., & Bryan, A. D. (2020). Randomized trial to reduce risky sexual behavior among justice-involved adolescents. American Journal of Preventive Medicine.
Gibson, L. P., Gust, C. J., Gillman, A. S., Bryan, A. D., & Feldstein Ewing, S. W. (2020). Mechanisms of action for empirically supported interventions to reduce adolescent sexual risk behavior: A randomized controlled trial. Journal of Adolescent Health.
Honors and Awards
2009 Research Society on Alcoholism/NIAAA, Junior Investigator Award
2014-2019 Standing Member of NIH/NIAAA Clinical, Treatment, and Health Service Research Review (AA-3)
2015, 2017 Fellow, APA Division 50 (Addiction), Division 38 (Health Psychology)
2016-2017 Member of National Academies of Sciences, Engineering, and Medicine's Committee on the Health Consequences of Marijuana: An Evidence Review and Research Agenda
2017-Present Board of Directors, Research Society on Alcoholism
2016 Early Career Investigator Award, Research Society on Alcoholism
2017 VIP Award for Research Excellence; University of Amsterdam, Netherlands
2019 Harvard University, Women in Education Leadership
2019 Excellence in Health Psychology Research, Society for Health Psychology (APA Division 38)
More Information