Psychology is the study of the human mind and behavior, which means that it's all around us, all the time. So while there are plenty of exciting careers in psychology that you might want to explore, studying the subject can help you in succeed in whatever profession you choose. Here at URI we make it easy for you understand and gain experience in the core elements of Psychology and to combine majors, minors, and coursework in a way that suits your unique interests and goals.
Undergraduate Psychology Award Ceremony
The Psychology Department annual undergraduate awards ceremony and poster sessions showcases the efforts of Psychology students that are based on success in the classroom, research participation and service participation. Some of the awards have monetary prizes attached. The awards are presented by faculty and graduate students and summarize the work done by the students over the previous year.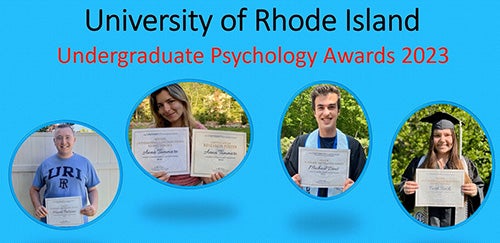 Why Psychology at URI?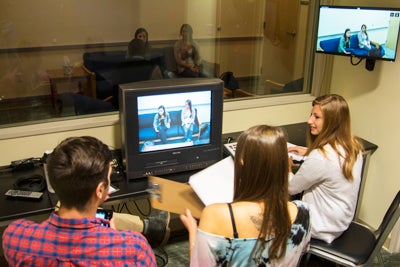 Find Your Best Fit
We offer both a B.A. and a B.S. degree, giving you flexibility to choose the best fit for you, and take courses related to your interests. We also make it easy for you to do cross-disciplinary work in areas such as Biological Science, Criminology, Health Studies, Human Development and Family Studies, Sociology, Thanatology, and more.
Get Right To Work
As a psychology major here, you'll have the opportunity to engage in lots of exciting field experience, internship placements and research teams. This not only includes interning with local hospitals, but you can also work alongside our world-class faculty in on-site facilities such as the Psychological Consultation Center and Faculty Research Teams.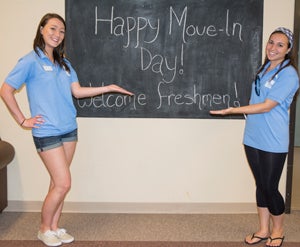 Make Connections
We're all about making our students feel connected and supported. For starters, you'll have the option to live in a first-year Living and Learning Community with other psychology and health science majors. We've also got an active Psychology Club and Psi Chi Honor Society. And our Inclusion and Diversity Committee promotes efforts to create a welcoming and inclusive community.