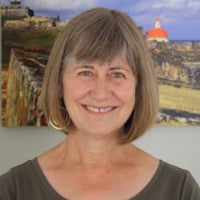 Professor Emeritus
Department of Psychology; School Psychology
Email: sbrady@uri.edu
Office Location:

Research
Reading acquisition and reading disabilities; cognitive factors in individual differences in reading abilities; the roles of phonological, morphological and oral language processes in literacy development and skilled reading.
Education
Ph.D. 1975, University of Connecticut
M.A. 1972, University of Connecticut
B.A. 1970, Miami University
Selected Publications
Brady, S., Braze, D., and Fowler, C. (Eds.) (2011). Explaining Individual Differences in Reading: Theory and Evidence. Psychology Press: New York.
Brady, S. (2011). Efficacy of phonics teaching for reading outcomes: Indications from post-NRP research. In S. Brady, D. Braze, and C. Fowler (Eds.), Explaining Individual Differences in Reading: Theory and Evidence. London: Psychology Press.
Mitchell, A. & Brady, S. (2013). The effect of oral familiarity on novel word identification. Annals of Dyslexia, 63, 201-216.
Mitchell, A. & Brady, S. (2014). Assessing affix knowledge: Using both pseudoword and real word measures. Topics in Language Disorders, 34(3).
Professional Interests
Application of reading research to inform practices in early intervention, instruction, remediation, and professional development.  Implications of research for assessment of reading development and diagnosis of reading difficulties.
Honors and Awards
Outstanding Outreach Award, 2004, University of Rhode Island
Psychologist of the Year Award, 2004, Rhode Island Psychological Association
APA/IES Mentor, 2004-2006, American Psychological Association/US Dept. of Education, Institute for Education Sciences
Samuel T. Orton Award, 2009, International Dyslexia Association
Graduate Student Research
Bateson-Toupin, Alison (2013). Student's Characterized as Proficient and Non-proficient on a State Reading Assessment: Analysis of Their Oral Language and Word Reading Skills (Johnson & Wales University).
Weissinger, Kristin (2013). Factors Associated with Individual Differences in Reading Comprehension for Typically-Developing Students and for a Pilot Sample of Students with Autism Spectrum Disorder.
Chung, Hyun Jin (2013). Examining the Associations between Attention, Reading and Language Abilities in Young Adulthood.
Liss-Bronstein, Linda (2012). RTI for Oral Language: Explicit and Systematic Instruction of Oral Language in Kindergarten. (Central Connecticut State College).
Mitchell, Alison (2012). The Relationship between Morphological Knowledge and Literacy Skills in Middle Elementary School Students.
Kilgallen, Christina (2009). School Psychologists' Readiness to Implement Response to Intervention Practices.
Sipala, Christine (2009). Studying the Development of Word Recognition Using a Pseudoword Task.
Smith, Tara (2009). The Effect of Teacher Attitudes on Response to Professional Development in Literacy.
Rollins, Ivy (2007). Spanish-Speaking Students First Taught to Read in Spanish: Using Spelling Performance to Study the Presence of Orthographic Transfer Effects in Seventh Grade.
Russell, Emily (2002). Examining Predictors of Reading Fluency at Two Levels of Reading Skill.
Meyer, Miriam (2001). Effects of Reading Disability in Adolescents on Self Concept and Future Expectations.
Catone, William (2000). Teacher Opinions about the Nature and Treatment of Reading Deficits in Adolescents.
Dietrich, Jean (1999). Phonological Representations of Adult Poor Readers: An Investigation of Specificity and Stability.
Muller, Kurt (1998). Correlates of Reading Acquisition in a Shallow Orthography.
Robertson, Krista (1997). Phonological Awareness and Reading Achievement of Children from Differing Socio-Economic Status Backgrounds.
Aguiar, Linda (1993). Reading Ability, Vocabulary Acquisition, and Phonological Processes: An Investigation of Vocabulary Acquisition by Skilled and Less-Skilled Readers.
Stone, Brenda (1992). Verbal Short-term Memory and Speech Production Abilities in Children with Differential Reading Skill: A Chronological- and Reading-Age Comparison.
Gipstein, Myra (1992). Phonological Awareness in Four- and Five-Year Old Children.
Futransky, Joanna (1991). An Evaluation of the Relationship Between Verbal Working Memory and Listening Comprehension.
Evans, Bernadette (1991). The Role of Working Memory in Phoneme Awareness.
Rapala, Michelle (1986). Reading Ability and Short-Term Memory: The Role of Phonetic Processing Skills.
Pratt, Anne (1985). The Relationship of Linguistic Awareness to Reading Skill in Children and Adults.
More Information