Getting Your Genetics Right:  Converting Performance Records into Decision-Making Tools
Target audience:
Sheep and goat producers living in or marketing to the Northeast
We have concluded the Winter 2021 National Sheep Improvement Program (NSIP) Virtual Workshop series.  Thank you for your participation!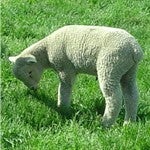 This virtual workshop will be offered again in the coming year – stay tuned!!
Click here for the Winter 2021 workshop flyer and scroll down to link to our pre-recorded videos for more information.
Workshop Format and Topics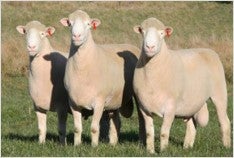 This live Zoom series will include interactive break-out sessions providing the opportunity to use real-world data to practice application of Estimated Breeding Values (EBVs) and other tools for genetic selection for economically important traits including parasite resistance.  Each live Zoom session builds on the previous night.  To obtain maximum benefit from the workshop, participants should attend all 3 nights.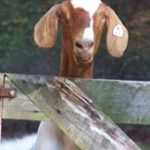 Night 1:  Brief review of project, pre-recorded video content and introduction to use of Estimated Breeding Values (EBVs).
Night 2:  Break-out groups working through real-world flock data and Estimated Breeding Values (EBVs).
Night 3:  Continued break-out groups and genetic selection exercise; Basics of multi-trait selection with emphasis on grazing animals.
Please view the 8 short videos below in preparation for
the workshop series

Introduction to NSIP and Estimated Breeding Values (EBVs)
Part 1 – Introduction to NSIP (8:21)
Learn about the National Sheep Improvement Program including genetic selection tools and benefits of enrollment.
Part 2 – How do Estimated Breeding Values Work? (12:19)
Learn in-depth information about Estimated Breeding Values for genetic selection of economically important traits.
Part 3 – Estimated Breeding Values in Practice (11:09)
See real-world examples of Estimated Breeding Values in practice in both seedstock and commercial sheep flocks.
Case Study Using NSIP Estimated Breeding Values
Part 1 – Producer Progress Using NSIP (14:57)
Learn how one sheep producer made progress in several flock performance parameters by using sires with EBVs.
Part 2 – Producer Progress Profitability (15:35)
Explore the economic value that one sheep producer experienced due to improved flock performance as a direct result of using sires with EBVs.
Integrated Parasite Management – Weeding Out the Wormy Ones
Part 1 – Being a Worm (15:48)
Learn the basics about gastrointestinal nematodes, including the barber pole worm (H. contortus), and why controlling these worms in small ruminants is so important.
Part 2 – Managing Worms (16:24)
Learn about strategies and practices for integrated parasite control of gastrointestinal nematodes including ways to minimize the development of parasite resistance to the commercially available dewormers.
Part 3 – Genes and Worms (17:56)
Learn about genetic susceptibility to gastrointestinal nematodes and the importance and methods of genetic selection for resistance.
---
This work is supported by the USDA National Institute of Food and Agriculture (NIFA) Northeast Sustainable Agriculture Research and Education Program Project LNE19-381, and USDA NIFA Animal Health and Disease Research Project 1007290.  URI provides equal program opportunity.