Overview

The garden is named after the College of Pharmacy's founding dean, the late Heber W. Youngken Jr., a pioneer in the study of medicinal plants. Now, with 200 medicinal plants, 500 ornamental plants, 9 birch trees, sodded areas, walkways, benches shaped in the form of birch leaves and a translucent sculptural frieze featuring panels that depict plant life in laboratory slides, the courtyard and garden are places for research and respite from the demands of 21st century life.
The courtyard and medicinal garden are URI's response to the state's requirement that each building funded by taxpayers have an element of art as part of the project. The Rhode Island State Council on the Arts funded the courtyard portion of the project. A stunning example of public space that draws on nature, science and art, the site is a central piece of the health and life sciences facilities in the north district of the Kingston Campus.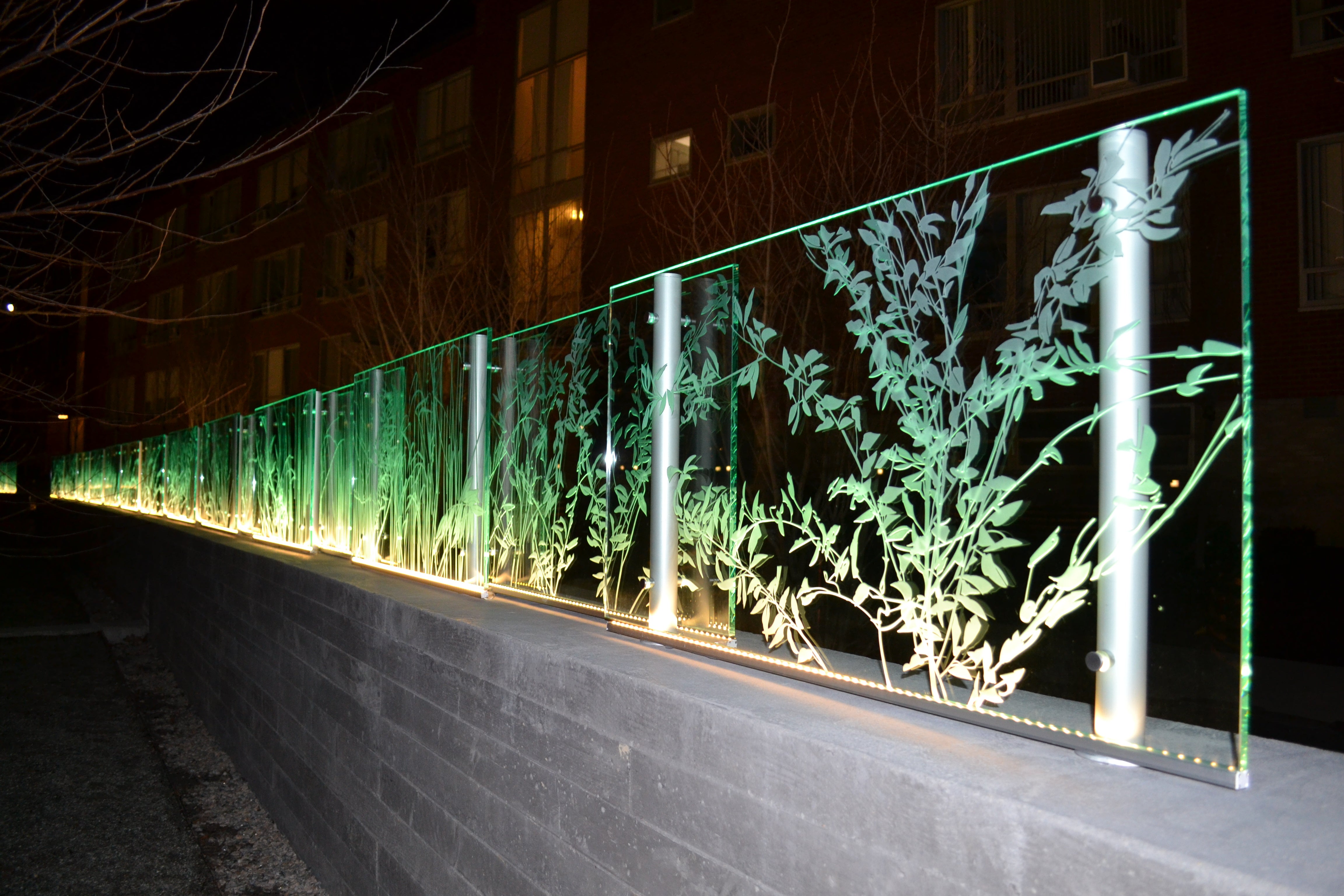 A medicinal and wellness garden
Focusing on the growing role of nature in healing and wellness.

Providing a learner-centered education where the student will have an intimate interaction with the environment of healing.

Offering a location for the campus community and the citizens of Rhode Island to learn more about the role of nature in healing and wellness.