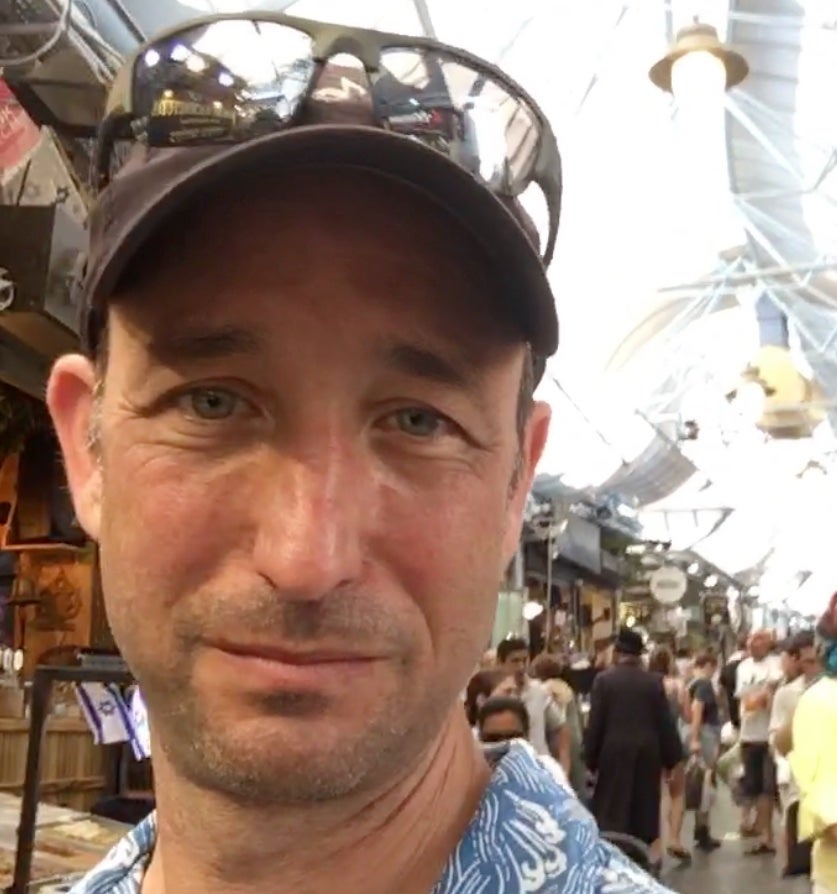 Department Chair, Associate Professor, Advisor
Philosophy: Swan 150
Phone: 401.874.2812
Email: krieger@uri.edu
Office Location: Dept of Philosophy
Swan Hall
Kingston, RI 02881
Biography
As the Philosophy Department chair, philosopher of science and working archaeologist, Will Krieger's teaching and research interests focus on the impact of philosophical decisions on scientific (and humanistic) practices. As such, whether his students are in a classroom or on an archaeological dig, Dr. Krieger works to connect their philosophical journeys to real world problems.
In recognition for his accomplishments in the classroom and in the field, Dr. Krieger was named a fellow of the John Hazen White Center for Ethics and Public Service (2008), was awarded the URI College of Arts & Sciences Teaching Award (2011), and was named a "Newsmaker" by the Providence Business News (2013).
In his role as a working scientist, Dr. Krieger currently works as an archaeologist in Field D at Tell es-Safi/Gath Excavations, and he has gotten his hands dirty and/or wet at a variety of archaeological sites throughout Israel, including Tel Miqne/Ekron, Tel Harassim, Tel el-Farah, South, the Northern Negev Survey Project, and the Israel Coast Exploration (ICE) project. In 2010 Dr. Krieger was among a group of international experts who created the "Penn-Brock Statement of Principles and Best Practices for Underwater Archaeology and the Stewardship of Underwater Cultural Heritage in the Mediterranean."
Dr. Krieger has served on the boards of a variety of professional organizations devoted to Philosophy, Archaeology, and Religious Studies, including the Western Conference for the Study of Religion (WECSOR) and the International Society for the History of Philosophy of Science (HOPOS). At URI, Dr. Krieger has served on the Center for the Humanities Executive Committee, the Faculty Senate's Executive Committee, and the Faculty Senate (as a member and parliamentarian), and his trainings include completing a MicroCredential in Social Justice and Inclusion, becoming an ATL Faculty Fellow, and a Master Advisor.
Dr Krieger has done interviews and blogs on a variety of topics connecting his academic work with our public lives, including topics on Experiential Philosophy of Science, on the Archaeology of Israel, and on issues surrounding Medial Apps, and has been invited to give talks to corporations on workplace DEI, focusing on Religion and Culture.
In his off hours (or minutes), Dr. Krieger loves riding his motorcycle, taking photographs of his land and underwater travels, playing the cello, and serving as Patrol Director and Instructor Trainer for the National Ski Patrol.
Research
Philosophy of Science and Technology, Science and Values, Philosophy of Religion, and Archaeological Theory
Interested in trying your hand at an archaeology and getting college credit? Contact Professor Krieger to join an archaeological field school in Israel.
Education
Ph.D. Philosophy, Claremont Graduate University, 2003
B.S. Biology, Columbia University, 1991
B.A. Honors Jewish Philosophy, Jewish Theological Seminary of America, 1991