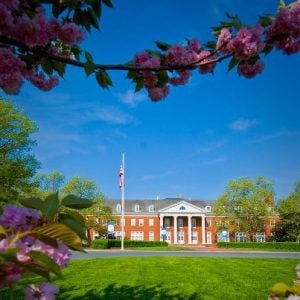 National 4-H Conference is an annual "working" conference of approximately 300 4-H teens from all fifty states, Canada, and US Territories and is held near Washington DC. This multi-day experience provides opportunity for input from youth, volunteers and staff into the National 4-H Program. Conference delegates spend about 12-15 hours in an issue group where they get to know each other, have open discussions, and write up a proposal to the Secretary of Agriculture that they design to help the nation's youth, participate in special interest forums chosen by the delegate, attend assemblies with top-notch inspirational speakers and present ideas in DC. Besides the work, there is plenty of time for fun! Delegates spend their free time sightseeing, at talent shows, dances, and making new friends.
Past participants have said of this experience, "National Conference gives us memories that will last a lifetime, friends to last just as long, and a new want to cause change in the world. And this is why I will never forget it," (Samantha Tickey), and "This conference did not just teach us about leadership roles and friendships we could make, it was bigger than that. National Conference had more to offer than what once appeared to us 4-Her's…National Conference opened up our eyes to what 4-H has really given us, and showed us endless opportunities out there for us" (Erin Lee).
Rhode Island typically sends up to 3 delegates to represent Rhode Island 4-H at the National 4-H Conference. This trip is partially sponsored by the RI 4-H Foundation & URI College of Environment and Life Sciences.
It is usually in April. It is a very exciting trip for a teen. See the flyer for more information and details.
To be eligible, applicants must meet the requirements listed below. Judges decisions are final. Delegates are required to attend pre-conference work meetings and must be able to attend the National 4-H Conference in April. Along with attending the conference, each delegate must make a commitment to work on an in-state project for one year following his or her return from conference.
REQUIREMENTS FOR ELIGIBILITY:
15-18 years old as of January 1st and enrolled in the RI 4-H program.
Outstanding in leadership, citizenship, personal development and overall 4-H project achievement.
Submit a 1-2-page resume, including skills you developed by taking part in 4-H. Stick to the page limits, remember part of transitioning to a successful adult is to be able to be clear and consise and get your point across in a limited amount of space!
A panel of 4-H staff and RI 4-H Foundation staff will determine those that will attend, judges decisions are final.
The applicants selected as the RI delegates will only be eligible to represent our state at the National 4-H Conference.
Delegates must be able to attend a pre-orientation and attend all sessions while in DC.
National Conference 2023 Flyer
National Conference Resume Template
Ÿ