75 years of putting knowledge into practice.
In 1939, as Rhode Island State College was preparing to become the University of Rhode Island, state leaders noted that the school was missing "a foundation stone in the edifice": a college for the liberal arts.
In 1948 that foundation stone was put in place.
Seventy-five years later, the College of Arts and Sciences is URI's largest college, with more than 4,000 students in one or more of the College's 58 undergraduate and graduate degree programs. The college is home to a diverse and vibrant scholarly community with interdisciplinary curricula, experiential learning opportunities, and research and outreach centers that continue our 75-year tradition of putting knowledge into practice.
Celebrate 75 Years With Us
Join us all semester long for music and theater performances, insightful lectures, and much more.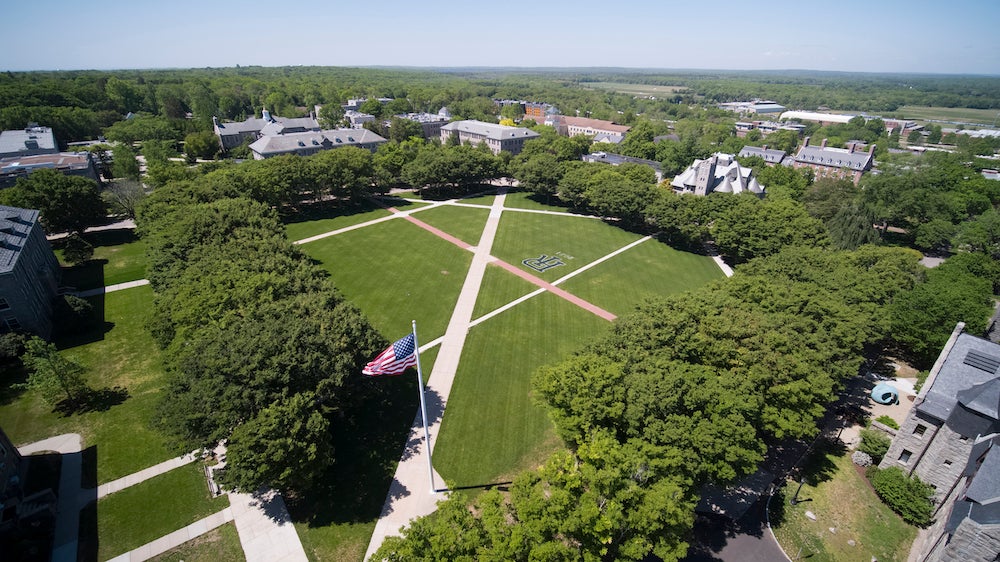 The value of an Arts and Sciences education has only increased over the past 75 years. Programs that incorporate diverse perspectives, foster creativity, and develop critical thinking skills are critical to building stronger communities, addressing key societal challenges, and developing the workforce of the 21st century. The College of Arts and Sciences remains committed offering cutting-edge research and educational opportunities, state-of-the-art facilities, and programming that helps students prepare for success after college.
The large and diverse Arts and Sciences community continues to grow each year. Graduates, faculty, and staff all contribute to the spirit of the College, its mission, and its legacy. The footsteps and the voices of thousands of Arts and Science students, graduates, faculty, and staff echo in the classrooms, in the halls, in the studios, in the labs, in the college buildings and on the quad. The College of Arts and Sciences continues to innovate, to educate, to inspire and to put knowledge into practice for the next generation and beyond.