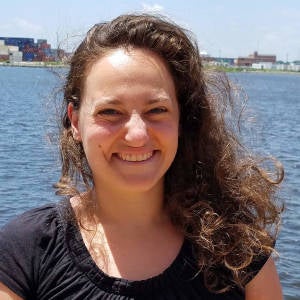 Assistant Professor
Communicative Disorders
Phone: 401.874.2677
Email: barona@uri.edu
Office Location: Independence Square, Suite K
Biography
Dr. Alisa Baron joined the faculty at the University of Rhode Island in August 2018 after completing a doctorate in Communication Sciences and Disorders at The University of Texas at Austin.
Dr. Baron integrates her clinical experience in the schools, private practice, and home health into the classroom environment and provides meaningful, real-world examples to her students. She promotes awareness and competence in working with culturally and linguistically diverse populations, to further our theoretical and practical understanding of bilingualism, and enhance evidence-based practice for bilingual children with communication disorders.
Research
Dr. Baron's research interests and publications are in the areas of bilingual language acquisition, language processing, and child language disorders.
Her research focuses on neurotypical Spanish-English bilingual children and children with developmental language disorders as well as heritage Spanish speaking adults. She seeks to understand how English affects Spanish grammar development and vice versa. She uses eye-tracking methodology to better understand how bilinguals process grammatical structures in both languages.
Education
Ph.D., Communication Sciences and Disorders, The University of Texas at Austin, 2018
M.A., Communication Sciences and Disorders, The University of Texas at Austin, 2013
B.A., Spanish, The Ohio State University, 2011
Selected Publications
Baron, A., Connell, K., & Griffin, Z. (2022). Grammatical gender in spoken word recognition in school-age Spanish-English bilingual children. Frontiers in Psychology, 788076.
Harwood, V., Preston, J., Baron, A., Kleinman, D., & Landi, N. (2022). Event-Related Potentials to Speech Relate to Speech Sound Production and Language in Young Children. Developmental Neuropsychology, 1-19.
Baron, A., Bedore, L., Peña, E., Lovgren-Uribe, S., Lopez, A., Villagran, E. (2018). Production of Spanish grammatical forms in US bilingual children. American Journal of Speech-Language Pathology, 27, 975-987.
Bedore, L., Peña, E., Anaya, J., Lugo-Neris, M., Nieto, R., & Baron, A. (2018). Understanding disorder within variation: Production of English grammatical forms by English language learners. Journal of Language, Speech, and Hearing Services in Schools, 49, 277-291.
Peña, E., Bedore, L., & Baron, A. (2017). Bilingualism in Child Language Disorders. In R. G. Schwartz (2nd Edition), Handbook of Child Language Disorders. New York: Psychology Press.
Grinstead, J., Baron, A., Vega-Mendoza, M., De la Mora, J., Cantú-Sánchez, M., & Flores, B. (2013). Tense marking and spontaneous speech measures in Spanish specific language impairment: A discriminant function analysis. Journal of Speech, Language, and Hearing Research, 56, 352-363.