URI SNAP-Ed Nutrition Education
About
What Is SNAP-Ed?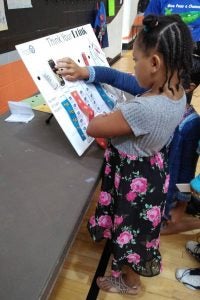 The Supplemental Nutrition Assistance Program (SNAP) is the new name for the federal Food Stamp Program. The name reflects changes made to meet the needs of eligible clients, including a greater focus on nutrition. SNAP is the largest program in the domestic hunger safety net.
SNAP-Ed is the nutrition education component of SNAP. The mission of SNAP-Ed is to teach eligible participants to choose and prepare healthy foods and be physically active on a budget. The SNAP-Ed program at the University of Rhode Island is administered through URI's Department of Nutrition and Food Sciences. We invite you to look through the many free resources on our site.
Who we work with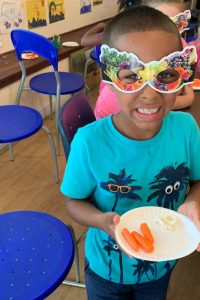 SNAP-Ed provides nutrition education to youth, families, adults and seniors in many settings throughout the state. Such settings for youth and families include schools, early childcare centers, community recreation, and summer meal sites. Adult and senior programming is offered at job training sites, public housing, faith-based centers, community centers, congregate meal sites, food pantries, SNAP offices, Tribal organizations, farmers' markets, food stores and health care clinics.
In addition to working directly with the eligible population, SNAP-Ed also collaborates with the community partner to offer policy, system and environmental (PSE) initiatives. PSE initiatives aim to make the healthy choice, the easier choice for the eligible population. This may include assisting with policy creation or modification; inserting educational components into daily practice; displaying signage, posters, or bulletin boards; and offering professional development training to those professionals who work with the population. Such professional development training is for teachers, nurses, school food service staff, summer meal program professionals, early childhood educators, Women, Infant and Children (WIC) nutritionists, food pantry volunteers, community health workers, and other community partners.