COVID-19 RESOURCES
The worldwide pandemic involving COVID-19 (coronavirus) has produced unprecedented challenges in the URI community and around the world. URI Cooperative Extension has curated the science-based resources below in an attempt to support our stakeholders during this difficult time. As new resources are identified, they will be added to the appropriate section below — please check back for more information!
General COVID-19 Resources

RI-Specific Resources

Virtual Educational Content:
We are pleased to announce our Learn at Home Webinar Series featuring a free hour-long webinar every Tuesday at 7:00 p.m. and Friday at noon. Please visit our Facebook page or CoopExt Events page to view a list of upcoming webinars.
Questions/Concerns:
If you have questions about scheduled URI Cooperative Extension programs and events during this uncertain time, or if you seek science-based information about an issue that is important to you, please fill out the form below and a URI Cooperative Extension staff member will contact you within 2 business days.
Questions / Concerns Form
On behalf of the entire URI Cooperative Extension team, we look forward to serving you soon. In the meantime, we are available to assist you remotely. Please see our directory for faculty and staff contact information.
Feeding Your Family
Food Safety and COVID-19
Crisis Support for Families with Children
4-H Youth Education Resources
Maintaining Family Nutrition
Mental Health and Wellbeing
Water, Land and Energy-related COVID-19 Information
Resources for Faculty and Staff
Social Justice Resources
Feeding Your Family

Schedule a home delivery of local, farm fresh goods:
Buy from a local farm store, a farmer's market, and/or a grocer or retailer who sells RI goods:
Support local food businesses and restaurants:
Plant a Resilience / Victory Garden:
What you need: Seeds, water, soil, containers or a garden bed, full sun, time and information. Don't know where to start? The RI Planting Calendar will help you determine what seeds can be sown directly in the soil outdoors, and when (versus others that require indoor seed starting under grow lights).
URI Gardening & Environmental Hotline:
Stay tuned for more RI-relevant science-based growing tips!
Access Food Assistance Programs:
Senior Support:
Food Safety and COVID-19

Consumers:
Food Processors and Retail Stores:
Farmers and Farmers Markets:
Crisis Support for Families with Children

Kids' Link RI™ is a hotline for children in emotional crises. A program offered in collaboration with Gateway Healthcare, Lifespan, Hasbro Children's Hospital and Bradley Hospital, Kids' Link RI is available 24 hours a day, seven days a week for children suffering from behavioral problems or psychiatric illness.​ Call 1-855-543-5465.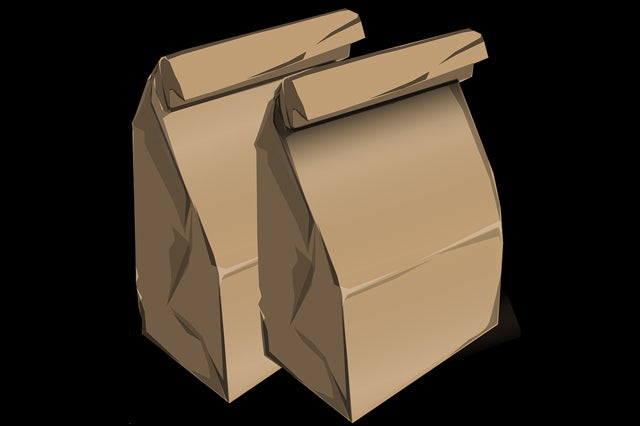 Due to the closure of schools, free "Grab and Go" meals are available for children throughout Rhode Island. At the vast majority of these sites, anyone aged 18 or under who shows up gets a free meal. Some food sites are only providing meals to students who are enrolled in that school/district. These sites have a note under the Time section indicating any restrictions. Whether a site is serving all students or just that school's students, the child must be present; schools cannot give a meal to an adult on behalf of a child.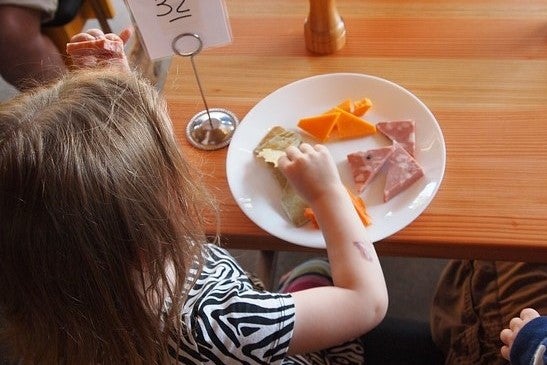 As of Tuesday, April 7, Providence Public Schools will move to a twice weekly free meal distribution for children ages 18 and younger. Distribution will take place on Tuesdays and Fridays, 11 a.m. to 2 p.m. at 14 sites throughout the city. This program is offered in coordination with Sodexo Food Services and will continue as long as distance learning is in place.
4-H Youth Education Resources

4-H empowers kids to grow into True Leaders through inspirational, hands-on learning experiences. Explore this page to receive hands-on, educational activity ideas for kids and teens, including our latest 4-H activity guides to help inspire even more young people to do, learn, and grow.
University of Vermont Extension hosts virtual meet-ups for youth in science, civic engagement and healthy living every Monday at 3 p.m. Upcoming topics include Birding 101, Community Care, Making Maps and more! Registration required.
University of Maine Cooperative Extension has assembled this collection of helpful educational resources for parents and caregivers. From science to financial literacy, whether for toddlers or teenagers, we encourage you to take advantage of these activity books, guides, and other resources to help children remain engaged in educational experiences throughout their school closure.
This hands-on activity from the 4-H STEM lab introduces youth (pre-K – grade 2) to mechanical engineering and wind power through this activity that guides kids through building a simple windmill that powers a pulley system!
The Power of Wind from 4-H features nine 'Grab & Go' activities for youth grades 6-8. The activities teach youth to design, build and create wind powered devices and explore wind as a potential energy source in your community.
Enjoy a dozen free PDF's of books (20-30 pages) of hands-on fun in sewing, cooking and nature from Ohio State University Extension.  Easy to use lessons, and fun!
The University of Wisconsin-Madison Extension has 4-H youth project book PDF's for knitting and making masks, STEM and arts activities, Scratch Jr. Coding, and science experiments for teens to do on their cell phones!
University of Idaho's comprehensive curriculum offers activities for learning about the natural environment.
Mental Health and Wellbeing

Maintaining Family Nutrition

Water, Land and Energy-related COVID-19 Information

Resources for Faculty and Staff

Social Justice Resources
compiled by Nia Imani Fields, University of Maryland
URI Cooperative Extension strives to fight for equal distribution of resources and opportunities to ensure equitable access to science among all cultures and backgrounds, regardless of race, color or socioeconomic status.  Food, environmental and energy justice is social and racial justice, and that is part of what underlies our work in extension.    We will continue to work for change and cultivate an environment that upholds the values of equity and inclusion. As an organization seeking to serve diverse cultures and populations, we are committed to increasing our own cultural awareness and learning how to be a stronger ally and actively be anti-racist.    We stand with the nation in working towards combating racial injustice. Black lives matter. We stand with the black community, because we are stronger together. For a curated list of social justice resources, please visit uri.edu/coopext.
Racial Equity Resources for Youth
Diversity, Equity, Inclusion & Social Justice Resources
Professional Development
Implicit Bias Tools
4-H Diversity Curriculum & Activities
Suggested Readings
Bennett, M. J. (1986). A developmental approach to training for intercultural sensitivity. International Journal of Intercultural Relations, 10(2), 179–196.
DiAngelo, Robin J. (2018) White fragility: Why it's so hard for white people to talk about racism. Boston: Beacon Press.
Fields, N. & Nathaniel, K. (2015a). Our role in and responsibility toward social justice. Journal of Extension, 53(5), 5COM2. Freire, P. (1970/2012). Pedagogy of the oppressed. New York: Bloomsbury Academic. 
Gay, G. (2010). Culturally responsive teaching: Theory, research and practice (2nd edition). New York: Teachers College Press.
Ginwright, S. & Cammarota, J. (2002). New terrain in youth development: The promise of a social justice approach. Social justice, 29(4), 82-95.
Jean-Marie, G., Normore, A. & Brooks, J. (2013). Leadership for social justice: Preparing 21st century school leaders for a new social order. Journal of Research on Leadership Education, 4(1), 1-31. 
Ladson-Billings, G. (1995). But that's just good teaching! The case for culturally relevant pedagogy. Theory into Practice (34)3, 160-165. 
Sadd, L. (2020). Me and white supremacy: Combat racism, change the world and become a good ancestor. 
Sensoy, O. and DiAngelo, R. (2012). Is everyone really equal? New York: Teachers College Press. Illinois: Sourcebooks