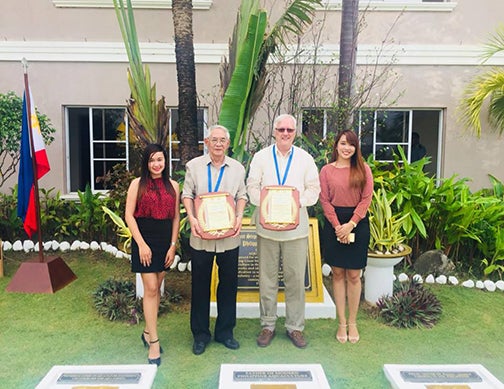 Aquaculture is a form of agriculture in which marine and freshwater fish, shellfish, algae and aquatic plants are the farmed crop. Since aquaculture statistics for the State of Rhode Island have began to kept by the Rhode Island Coastal Resources Management Council, since 1995, growth of aquaculture production in Rhode Island has averaged about 18% per year, making it one of the fastest growing industries in the state, and a contributor to Rhode Island's growing local food economy. The URI Aquaculture Extension Program provides the most current ​science-based ​information in sustainable and profitable aquacultural crop production practices​ to growers through site visits, periodic publications, workshops and more. The program is formally linked to the Northeastern Aquaculture Extension Network through the Northeastern Regional Aquaculture Center, a program of USDA-NIFA.
Dr. Rice has recently received recognition from the Government of the Philippines, the Society of Aquaculture Engineers of the Philippines, and the Philippine Aquaculture Society in recognition of his lifetime contributions to International Aquaculture Extension.
Resources For Growers
International Programing and Webinars
Global dimensions of sustainable aquaculture are explored through a series of reports and webinar presentations by members of URI Cooperative Extension faculty and staff. Our international Cooperative Extension efforts in the Ocean State build upon our seafaring heritage by building learning and sharing partnerships across the globe in countries such as India, the Philippines, Indonesia, Gambia, Bangladesh,Tanzania, Republic of Georgia, and Zambia.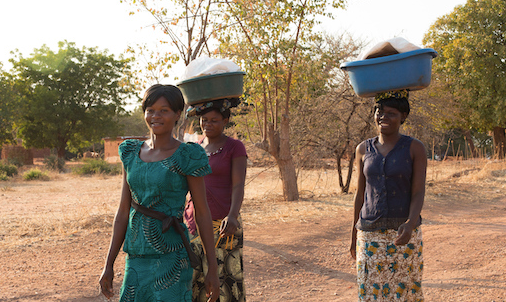 Population Ecology and Market Potential of introduced crayfish in Zambia — May 2021
Dr. Rice is leading a new international extension project in Zambia in southern Africa focusing on the management of two invasive crayfish species native to Australia. The project will investigate the population biology of the crayfish in Zambia waters relevant to management of the stocks and analyze the economic value of the potential crayfish market chain. The crayfish have potential to provide an alternative food, employment, and income source, thus contributing to poverty reduction among local Zambians.
Read the full article