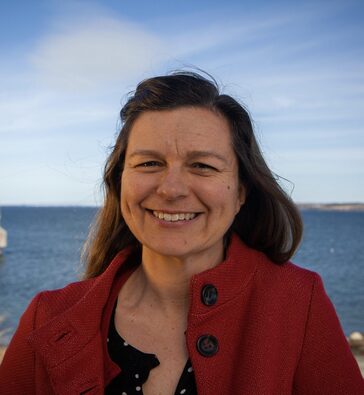 Coastal Research Associate
Phone: 401-874-6496
Email: sgaines@uri.edu
Office Location: URI Bay Campus
220 South Ferry Rd.
Marine Resources Building
Biography
Sarah joined CRC in 2017. She works primarily with the international team in francophone countries including ongoing activities in Senegal and Madagascar.
Sarah's expertise lies in earth sciences, natural and cultural heritage conservation, marine spatial planning and international science policy. She is also passionate about science communication, in particular through innovative collaborations between the arts and sciences.
Sarah has over 15 years of experience working on balancing conservation and development concerns globally. For the Corps of Engineers in San Francisco she worked on adaptive management and environmental planning in wetland restoration projects. At UNESCO headquarters in Paris she developed the Earth Science Education Initiative in Africa and contributed to the establishment of UNESCO Global Geoparks.
Sarah has degrees in earth sciences from Princeton University and the University of Cape Town. She is a URI Coastal Institute Senior Fellow and serves on national advisory committees on UNESCO designated sites.